Chateau Storage & Business park
28610 Maple Valley Black Diamond Rd SE,
Maple Valley, WA 98038
(425) 310-8259
Mon

9:00am - 6:00pm

Tue

9:00am - 6:00pm

Wed

9:00am - 6:00pm

Thu

9:00am - 6:00pm

Fri

9:00am - 6:00pm

Sat

9:00am - 6:00pm

Sun

9:00am - 6:00pm
Mon

6:00am - 9:00pm

Tue

6:00am - 9:00pm

Wed

6:00am - 9:00pm

Thu

6:00am - 9:00pm

Fri

6:00am - 9:00pm

Sat

6:00am - 9:00pm

Sun

6:00am - 9:00pm

Inside
Non-Climate Controlled
First Month Free
Hurry, only 2 left!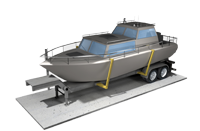 Non-Climate Controlled
Drive Up Access
COMMUNITY RESOURCES
Maple Valley, WA, means being close to the best of the Pacific Northwest—the buzz and excitement of the Seattle metro, the serenity of nearby mountains, and even the renowned beauty of the waters of the Puget Sound—all without sacrificing a sense of hometown community. We even have plenty of great places right here in Maple Valley, like Lake Wilderness Park. If you're new to Maple Valley or Black Diamond, let us be the first to officially welcome you home!
Those new to Maple Valley might find the following resources helpful for settling in:
OFFICE SPACE IN Maple Valley, WA
For those seeking a clean, quiet work space in Maple Valley, Washington, Chateau Storage & Business Park offers an affordable solution. Whether you need somewhere to prepare a presentation for investors looking to fund your app idea, or are in the market for an office to serve as home base for your landscaping company, we have the space for you. Choose from several floor plans, including options with space for multiple members of your team. It's time to stop dreaming and start doing with an office for rent at Chateau Storage & Business Park.
Features of Our Offices
When you choose Chateau Storage & Business Park for your office space needs, we treat you to all the same great features included with storage rentals, and more.
A Variety of Sizes & Floor Plans
Flexible Lease Terms
Private, Individually Keyed Doors
WiFi & Internet Connectivity
Convenient Location
Need more space? Consider leasing one of our self storage units to house your marketing collateral, tools, equipment, and more.
Grow Your Business
It's easy to grow your business with the help of Chateau Storage & Business Park. Our office space for rent near SE Kent Kangley Rd in Maple Valley is equipped with everything you need to get ahead. Whether you run an established business or are an aspiring entrepreneur, we have the space to help you succeed. Escape the coffeehouse grind and claim your independence with an office space rental from Chateau Storage & Business Park. 
Contact our friendly leasing team
 to learn more.
28610 Maple Valley Black Diamond Rd Se Ste 500 Maple Valley, WA 98038
Maple Valley, WA, Self Storage Units
Feeling like you're up against a huge challenge to find room for everything you want to clear out of your home or business? Chateau Storage & Business Park can help. We have storage units and covered RV parking available to help you free up space. Whether you're moving to Maple Valley, looking for more storage room for your growing household, or need storage space for your small business, we're proud to serve you as a neighbor.
You'll find our storage facility in Maple Valley, WA, located off Highway 169, near Henry's Ridge Natural Area and Ravensdale Creek. We're a short drive from Tahoma High School, Glacier Park Elementary School, and the Black Diamond Natural Area. With our convenient location along the highway, those living and working in Maple Valley or Black Diamond can have easy access to everything our storage facility has to offer.
Maple Valley Storage Features and Amenities
Our storage units in Maple Valley, WA, are available in a wide range of sizes, and Chateau Storage & Business Park even offers options for drive-up storage units and vehicle parking storage. When you rent a storage unit in Maple Valley you'll also benefit from month-to-month rentals that allow you to rent storage for exactly the amount of time you need. Plus, our friendly and knowledgeable team is here to help you get settled into your storage unit. We can even help you purchase moving and storing supplies or have your package deliveries accepted at our office.
Car, Boat, and RV Storage in Maple Valley, WA
While an extra car, boat, or RV can be a great deal of fun, it can also present a challenge when finding the best place to store it. If you've been struggling to find enough room for your vehicles in your garage or driveway, Chateau Storage has the solution for you. Our vehicle parking spaces can accommodate car, boat, camper, trailer, and RV storage in Maple Valley, WA. Just measure the full length of your vehicle, and choose the right parking storage size from our online list of available storage spaces.
In need of additional vehicle parking options? 4 Corners Self Storage offers covered RV storage to fit your needs. This nearby facility is located just down the road on Highway 169 for easy access. Enjoy peace of mind with covered storage knowing your RV has an extra layer of protection against extreme weather and sun damage. Contact the storage professionals at 4 Corners Self Storage for more information about available vehicle storage options.
Find Your Maple Valley, WA, Storage Unit Today
Improve your space and cut back on the clutter when you grab storage space at Chateau Storage & Business Park Today. Just choose an available storage unit or vehicle storage space in Maple Valley, WA, to start our easy online rental process. Once you've rented or reserved your self storage online, you'll be ready to get organized for moving into your new space. We can't wait to help you get started on your self storage journey today!
Storage FAcilities in The Seattle Area
Find Seattle Storage in a City Near You
Features & Benefits
Customer Service
State-of-the-Art Security
Easy Access, Loading, and Unloading
Moving and Packing Supplies on Site
Storage Unit Types in Seattle
Self Storage Resources
Features & Amenities
Every storage feature is designed from scratch against standards forged from years of experience in the self storage industry. The result is a high quality consistent customer experience you can count on.
Extended Office & Access Hours
Friendly & Knowledgeable Staff
High-Tech Security Features
Moving & Storing Supplies