Mon

9:00am - 6:00pm

Tue

9:00am - 6:00pm

Wed

9:00am - 6:00pm

Thu

9:00am - 6:00pm

Fri

9:00am - 6:00pm

Sat

9:00am - 6:00pm

Sun

9:00am - 6:00pm
Mon

5:00am - 11:00pm

Tue

5:00am - 11:00pm

Wed

5:00am - 11:00pm

Thu

5:00am - 11:00pm

Fri

5:00am - 11:00pm

Sat

5:00am - 11:00pm

Sun

5:00am - 11:00pm



First Month Free
Hurry, only 2 left!


First Month Free
Hurry, only 2 left!




First Month Free
Hurry, only 1 left!

First Month Free
Hurry, only 1 left!

First Month Free
Hurry, only 3 left!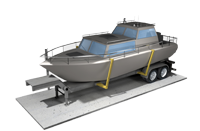 First Month Free
Hurry, only 3 left!

Non-Climate Controlled
Drive Up Access
50% off 1st month
Hurry, only 1 left!

First Month Free
Hurry, only 1 left!
Didn't find your unit? Try these nearby locations
COMMUNITY RESOURCES
The community of Maple valley is nestled in the natural beauty of the Pacific Northwest. Some of our most precious memories with family and friends are right here in the Maple Valley Community at local parks, restaurants, and special events. Whether we're on the way to work, heading out on a family road trip, or just cruising around town, we like to pause and take a moment to find Mt. Rainier standing on the horizon, reminding us of the endless adventures that await.
If you're new to our community, settling in can take some time, especially if you have lots of stuff to move in and out of storage. We've collected a few links to help you get started on the important stuff:
maple valley, wa, self storage units
Whether you're moving, steadily outgrowing your home, or just finally buying your dream vehicle, you might be finding yourself short on space. If you need more storage room, we offer both long- and short-term storage suitable for households and businesses at 4 Corners Self Storage in Maple Valley, WA. We can even keep your RV or boat at our facility! 
We're located on 271st Place close to Highway 169 (Maple Valley Black Diamond Road). Find us across from Safeway and Sherwin Williams near Les Schwab Tire. We're just about five miles from Lake Wilderness to the north and Lake Sawyer to the south. In our location, we serve the communities around the Maple Valley Four Corners area and Ravensdale, Hobart, Covington, and Black Diamond.
Maple Valley Storage Features and Amenities
We know that storing your belongings or vehicles can feel stressful. Our friendly staff is available to help throughout the process, just give us a call. We're here from 9:00 a.m. to 6:00 p.m., seven days a week, to answer your questions, and we can even help you rent a moving truck or lend you a push cart (for on-site use). Ship your packages to us and we'll accept them for you so you don't have to leave boxes unattended on your porch. We also have packing and shipping supplies available for sale at our Maple Valley storage facility.
You'll have access to your storage unit from 5:00 a.m. to 11:00 p.m., so you won't have to change your busy schedule around just to accommodate a storage unit trip, even if you're a night owl or an early bird. To help make storage as seamless as possible, we have ground-floor and drive-up units. We also offer heated storage units to help buffer your items from colder winter temperatures. Our storage unit sizes range from closet-sized to the size of a large garage, so we can efficiently accommodate your items whether you're storing furniture and appliances or a couple of boxes of business records. Our facility is complete with keypad gates for an extra layer of security.
RV, Boat, and Auto Parking in Maple Valley, WA
Here in Maple Valley, WA, we're surrounded by amazing places to explore. Whether your speed is spending the weekends hitting local lakes, like Lake Sawyer or Lake Wilderness, or taking on Mt. Rainier, an RV, boat, or travel van can help you make the most of your outdoor adventures. 
Finding room for these vehicles can be a challenge, however. If you're done fighting to get your large boat, RV, or extra car in and out of your garage or tired of dealing with HOA fines for parking on the street, drive on over to 4 Corners Self Storage. You can rent or reserve a parking space online now.
Find Your Maple Valley, WA, Storage Unit Today
If it's time to finally get some extra breathing room in your home or workspace, call or visit us. You can also look through our available storage units to rent or reserve online today. If you're new to self storage, check out our storage tips for more on how to get the most out of your new storage unit.
Storage FAcilities in The Seattle Area
Find Seattle Storage in a City Near You
Features & Benefits
Customer Service
State-of-the-Art Security
Easy Access, Loading, and Unloading
Moving and Packing Supplies on Site
Storage Unit Types in Seattle
Self Storage Resources
Features & Amenities
Every storage feature is designed from scratch against standards forged from years of experience in the self storage industry. The result is a high quality consistent customer experience you can count on.
Extended Office & Access Hours
Friendly & Knowledgeable Staff
High-Tech Security Features
Moving & Storing Supplies