Skyway Self Storage
11840 Renton Ave S,
Seattle, WA 98178
(206) 204-5232
Mon

9:00am - 6:00pm

Tue

9:00am - 6:00pm

Wed

9:00am - 6:00pm

Thu

9:00am - 6:00pm

Fri

9:00am - 6:00pm

Sat

9:00am - 6:00pm

Sun

1:00pm - 6:00pm
Mon

7:00am - 7:45pm

Tue

7:00am - 7:45pm

Wed

7:00am - 7:45pm

Thu

7:00am - 7:45pm

Fri

7:00am - 7:45pm

Sat

7:00am - 7:45pm

Sun

7:00am - 7:45pm

Inside
Non-Climate Controlled

Inside
Non-Climate Controlled

Inside
Non-Climate Controlled
50% off 2 months
Hurry, only 1 left!

Inside
Non-Climate Controlled

Inside
Non-Climate Controlled

Inside
Non-Climate Controlled
50% off 2 months
Hurry, only 2 left!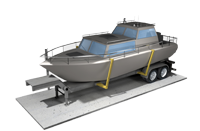 50% off 3 months
Hurry, only 1 left!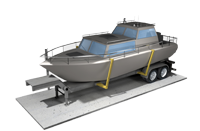 50% off 3 months
Hurry, only 1 left!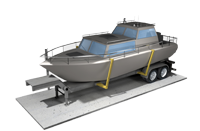 50% off 3 months
Hurry, only 1 left!
Didn't find your unit? Try these nearby locations
COMMUNITY RESOURCES
If you've dreamed of moving to Seattle, WA, for years and are finally making it come true, we want to be the first to welcome you. Seattle is a big and busy city, and things can be overwhelming at first as you're trying to settle in. We strive to support our local community in West Hill as best we can, even beyond their storage needs. To help make this transition easier for you, we've compiled a list of community resources for your convenience:
Plus, as locals of the area, we know a thing or two about some of the best sights and activities for you and your family. Spend a nice day outside relaxing at Skyway Park, or try your luck at the Riverside Casino. Roxy Cinema offers some exciting films, and the Museum of Flight is just a short drive when you're looking to learn some history. Then, after a day of fun, visit your self storage facility at Skyway Self Storage on Renton Avenue South on the way home.
Skyway Self Storage
Seattle, WA, Self Storage Units
Live life unlike anywhere else in Seattle, WA. Known for its unbeaten coffee scene and as the Emerald City for our luscious surrounding greenery, Seattle is a popular destination for many. If you have the opportunity to live or work in this exciting city, no doubt you know well that you can enjoy a lifestyle full of adventure, even on a daily basis.
But a crowded, cluttered space in your home or business can hold you back all too easily. When you're bogged down by belongings, let a storage unit at Skyway Self Storage take some of that weight off your shoulders. Located in the West Hill neighborhood, our facility is an easy and convenient drive for those in our community seeking residential storage, business storage, and more in:
Bryn Mawr-Skyway

Rainier View

Lakeridge

Allentown

Duwamish

Tukwila

Renton

The Landing

And beyond
Seattle Storage Features and Amenities
Everything you need in a Seattle self storage facility is right here on Renton Avenue South, just across the street from the Skyway Park Shopping Center and directly next door to Chevron. We're a great self storage facility for parents whose children attend Dimmitt Middle School, Lakeridge or Bryn Mawr Elementary Schools, or spend their afternoons at the Skyway Library. 
We have many of the features and amenities to make it easy for you to add some space to your place. Wide freight elevators will save you the hassle of walking up and down the stairs while moving your items into or out of storage. Plus, you can use our available push carts to reduce the heavy lifting. High-tech security with keypad access is an investment we made for your peace of mind. Other storage features include:
Extended hours

Deliveries accepted

Vehicle storage

RV and boat storage

On-site staff here to serve you
Vehicle Storage, Boat Storage, and RV Storage in Seattle, WA
Seattle isn't called the Emerald City for nothing. Cougar Mountain Regional Wildland Park and Tiger Mountain State Forest are both just down the road, and you can go a little further to see Olympic National Park and Mount Rainier National Park virtually whenever you want. If you prefer to spend time out in the water instead of with your shoes in the dirt, the Puget Sound is practically right in our backyard.
Owning a boat or an RV is great for taking your outdoor journeys to a whole new level. Plus, when your local Skyway Self Storage facility offers boat and RV storage near you here on Renton Avenue South, you even have a place to put it when you're back at home. Give us a call to learn more about our vehicle, boat, and RV storage options.
Find Your Seattle, WA, Storage Unit Today
If you're sick of the disorder and the clutter, it's time to take back your living area or workspace with a storage unit. Our facility is here to help, so come by and talk to our friendly, knowledgeable staff, or have a look at our storage tips and moving resources.
Get started with your storage unit today. Give us a call or rent or reserve online. 
Storage FAcilities in The Seattle Area
Find Seattle Storage in a City Near You
Features & Benefits
Customer Service
State-of-the-Art Security
Easy Access, Loading, and Unloading
Moving and Packing Supplies on Site
Storage Unit Types in Seattle
Self Storage Resources
Features & Amenities
Every storage feature is designed from scratch against standards forged from years of experience in the self storage industry. The result is a high quality consistent customer experience you can count on.
Extended Office & Access Hours
Friendly & Knowledgeable Staff
High-Tech Security Features
Moving & Storing Supplies