Mon

9:00am - 6:00pm

Tue

9:00am - 6:00pm

Wed

9:00am - 6:00pm

Thu

9:00am - 6:00pm

Fri

9:00am - 6:00pm

Sat

9:00am - 6:00pm

Sun

9:00am - 6:00pm
Mon

5:00am - 11:00pm

Tue

5:00am - 11:00pm

Wed

5:00am - 11:00pm

Thu

5:00am - 11:00pm

Fri

5:00am - 11:00pm

Sat

5:00am - 11:00pm

Sun

5:00am - 11:00pm

50% off 3 months
Hurry, only 1 left!

50% off 3 months
Hurry, only 1 left!


50% off 2 months
Hurry, only 3 left!

50% off 2 months
Hurry, only 1 left!

50% off 2 months
Hurry, only 2 left!

50% off 3 months
Hurry, only 1 left!



Inside
Non-Climate Controlled
50% off 2 months
Hurry, only 1 left!


50% off 2 months
Hurry, only 1 left!

50% off 3 months
Hurry, only 2 left!





50% off 2 months
Hurry, only 2 left!


50% off 2 months
Hurry, only 1 left!

50% off 1st month
Hurry, only 2 left!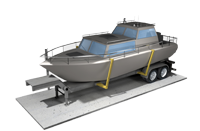 Didn't find your unit? Try these nearby locations
COMMUNITY RESOURCES
At Factoria Security Self Storage, we strive to be involved in our local community. So if you're new to the area, we'd like to be the first to welcome you. Moving is stressful enough, so we've assembled a list of helpful resources so you can focus on getting unpacked and settled in.
Factoria Security Self Storage
Bellevue, wa, self storage units
Your home in Bellevue, WA, is where you go to rest, unwind, and enjoy the day after a long day of work. Meanwhile, your business is where you hope to be productive and thrive day in and day out. But when you're tripping over clutter, moving messes off your desk every morning, or finding it hard to stay organized, a storage unit could be just what you need.
Here to have your back is Factoria Security Self Storage on Richards Road. Our facility is just moments away from the interchange of Interstates 90 and 405, making us an easy drive for many residents and businesses in the Bellevue, WA, community, including those in:
Factoria

Lake Hills

West Lake Sammamish

Beaux Arts Village

West Bellevue

Wilburton
Bellevue Storage Features and Amenities
When you rent a storage unit from Factoria Security Self Storage, you get a storage unit that is just the right size and is designed with your convenience in mind. We offer several popular unit sizes at our location, including 5×5, 5×10, 10×10, 10×20, and plenty more. That way, your belongings can fit like a glove, especially using our size guide and list of storage tips to make the most of your rented space.
In addition to a wide variety of unit sizes, our facility also has a great selection of amenities to work with all sorts of storage types, including units with drive-up access that are great for people with big, bulky furniture, heated units for movers needing to store their furniture and household appliances, and plenty more, including:
Keypad access

High-tech security

Freight elevators

Extended access hours

Covered loading and unloading

Push carts available

Moving and storage supply store

Truck rental available

Boat and RV storage

Vehicle storage
Vehicle, Boat, and RV Storage in Bellevue, WA
There's nothing quite like a weekend spent out on Lake Sammamish or Lake Washington on your boat, or maybe you love to take your family out camping near great places like the Tiger Mountain State Forest or the Cougar Mountain Regional Wildlife Park and always load up the RV in order to camp in luxury and style. But when you're not out exploring the world, where can you put your boat or RV in the meantime?
Parking it in your driveway is an option for some. It could upset your neighbors or cause problems with your HOA. Not only that, but it takes up valuable space. Let Factoria Security Self Storage be your solution. We offer vehicle, boat, and RV parking storage at our location, allowing you to keep it close to home while still being ready to go.
Find Your Bellevue, WA, Storage Unit Today
When you're ready to get back some breathing room and peace of mind, Factoria Security Self Storage is here with a unit to fit it all. Find us around the corner from Happy Minds School of Music and Sequoia Grove Apartments, here at the intersection of Richards and Southeast 30th streets.
Give us a call or get started online to rent or reserve your storage unit today!
Storage FAcilities in The Seattle Area
Find Seattle Storage in a City Near You
Features & Benefits
Customer Service
State-of-the-Art Security
Easy Access, Loading, and Unloading
Moving and Packing Supplies on Site
Storage Unit Types in Seattle
Self Storage Resources
Features & Amenities
Every storage feature is designed from scratch against standards forged from years of experience in the self storage industry. The result is a high quality consistent customer experience you can count on.
Covered Loading & Unloading
Extended Office & Access Hours
Friendly & Knowledgeable Staff
High-Tech Security Features
Moving & Storing Supplies