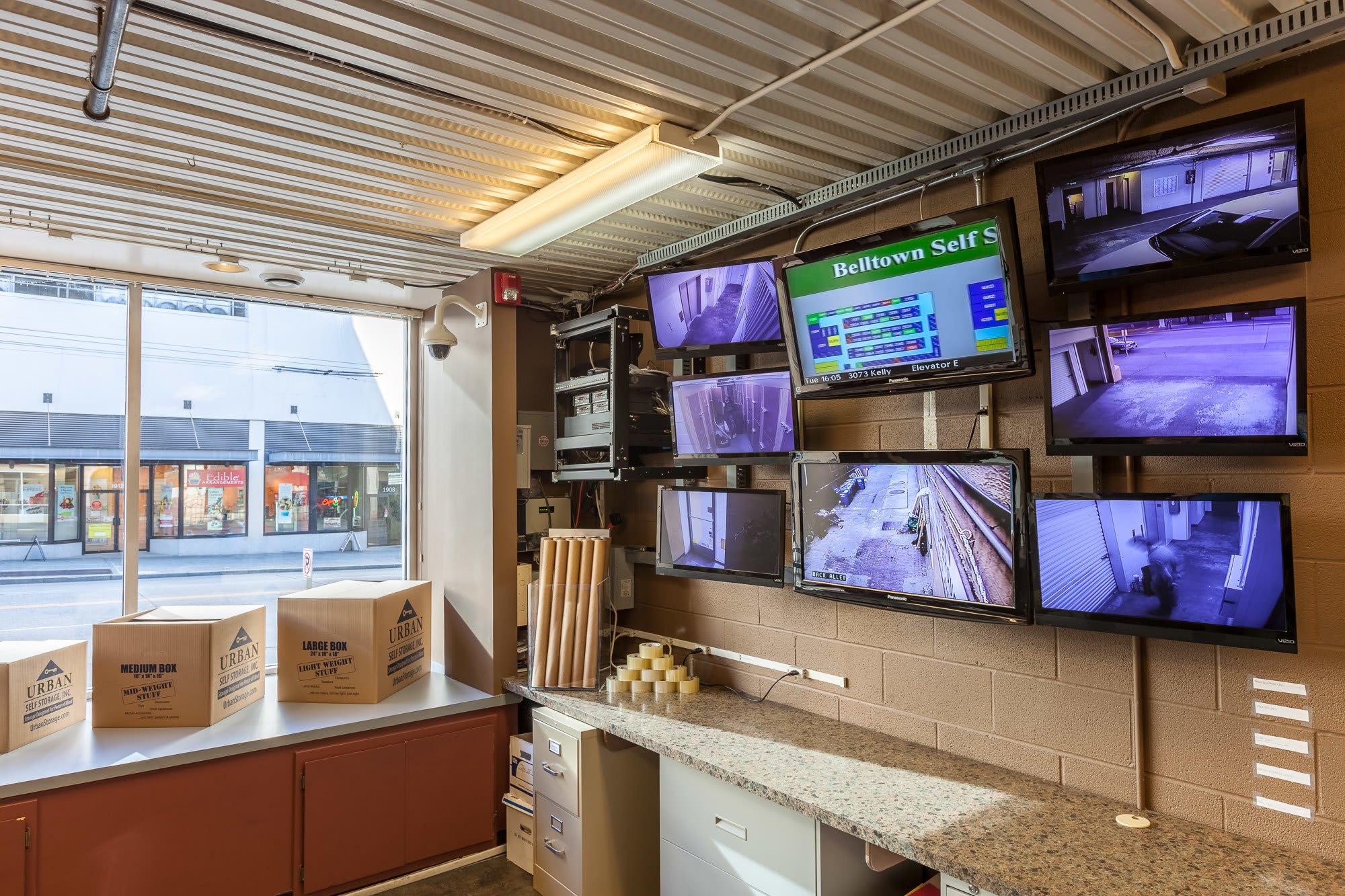 Call to Reserve Your Unit
(206) 973-3592
---
Please indicate what unit size you are interested in within the message box below.
Welcome to Belltown Self Storage
Belltown is one the trendiest neighborhoods in Seattle, WA, and that means it needs a signature self storage facility to match: Enter Belltown Self Storage. Our storage solutions are designed for convenience and peace of mind. What's better than that? How about more than 60 different sizes of heated storage units for you to choose from? Or a location ideally situated between downtown and the waterfront? Our professional storage staff is the Belltown, Ballard and Queen Anne industry expert and we want to impart our knowledge to you.
At Belltown Self Storage we believe that storage should mean something. We want you to feel the joys of getting organized and we want to be the company to show you the way. It starts with our desire to find the right unit to fit your unique storage needs. We offer high quality residential and commercial storage. Our facility even features long-term document storage. You can rest easy knowing that your important paperwork is well taken care of.
Another perk of self storage? We save you time and money. With an enclosed loading and unloading area, as well as oversized freight and passenger elevators, you are guaranteed to get in out and quickly. We also sell packing and moving supplies to help you in your transition. As for the economic advantages of self storage, contact our manager for more information on our monthly specials. At Belltown Self Storage, we work for you. Let our storage solutions transform your life.
Get Organized
There are many ways different ways to attain peace of mind – yoga, meditation, running, etc. – but how can you achieve inner peace when the space that surrounds you is in chaos? Getting organized helps to remove such an obstacle. Here are a few tips to clear out the clutter:
Give Everything It's Own Space – The first step to getting organized is to assign each of your belongings a home. When you know where something belongs, you can easily put it away once it's been displaced.
Know When To Say Goodbye – Not everything in your home needs to stay there. Sometimes the best way to get organized is to say goodbye. More space means more freedom.
Move Little Used or Seasonal Items to Storage – Odds are you won't be needing your skis in August and your wakeboard probably won't be getting much play in January. Instead of allowing seasonal and other items to clutter up your home, move them to storage.
Welcome to the Community
Belltown Self Storage is the top provider of storage solutions in Belltown, Ballard and Queen Anne. We are a full service self storage facility. Whether you are looking for outstanding customer service or would like to purchase packing and moving supplies, we've got it all. As an active member of the Belltown community, we're here to welcome you to our neighborhood. We look forward to serving you!
Self Storage Features:
Access Seven Days a Week
Heated Facility
More Than 60 Sizes Available
Commercial Storage Units Available
Long-term Document Storage
Enclosed Loading and Unloading
Oversized Freight and Passenger Elevators
Call Manager For Specials