Truck Rentals
Do you need help moving into your new storage units in North Bend at Cascade Heated Self Storage? Or are you moving out of town and need a truck to help get you into your new home? No matter what your need, or where you're going, Cascade Heated Self Storage is an authorized U-Haul dealer and we can assist you in choosing the right moving truck for your specific needs.
Our selection of vehicles varies depending on availability. Here is an overview of what we offer and how much you can plan to pack.
Moving Truck Sizes:
Pickup trucks and cargo vans - Great for small jobs
10' truck - Studio/apartment
15' truck - Apartment up to 2 bedrooms
17' truck - Home up to 2 bedrooms
20' truck - Home 2-3 bedrooms
24' truck - Home 3-4 bedrooms
26' truck - Home 4+ bedrooms
As the leader in the moving truck rental industry, U-Haul trucks are trusted and reliable. Low decks are shorter and wider than other comparable trucks making them easier to load. All U-Haul trucks have towing capabilities in case you want to tow a vehicle behind you. For more information, or help choosing the right moving truck for your needs, contact our office today.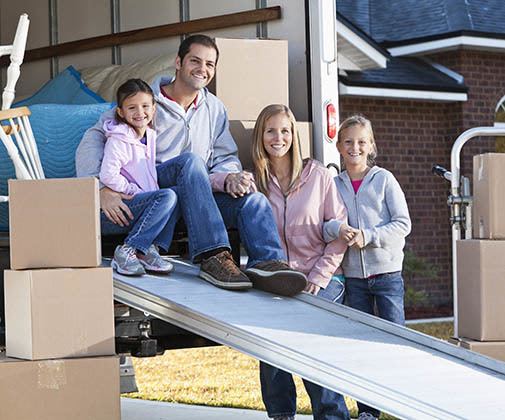 Tips for Packing a Moving Truck
You've rented the perfect sized moving truck. The date is set. Now what? How do you most efficiently pack a moving truck? Here are a few helpful hints:
Recruit Help - Packing a moving truck is time consuming and tough, so don't try to do it by yourself. Ask friends and family to help. Bribing them with pizza may be worth the cost if you don't have to pack by yourself.
Pack High and Tight - Heavier items balanced against the cab and lighter items on top. The tighter you pack, the less movement and the less opportunities for damage during transportation.
Separate Personal Items - Yes, all of your items are personal because they belong to you, but luggage and first night essentials should be separated and packed into the truck last so they are easily accessible.