Truck Rentals
As one of the most recognizable names in moving truck rentals, U-Haul offers trucks designed to help move individuals and families any distance, be it across town or across the country. At Bel-Red Storage, we are an authorized U-Haul dealer and offer moving trucks in Bellevue in a variety of sizes to fit your specific space requirements. Our knowledgeable staff is on-hand to help you select the perfect size of truck for the amount of items you need to transport, be it to our self storage facility or to your new home, wherever that may be.
U-Haul trucks feature low decks and wider, shorter ramps than their competitors, which makes loading and unloading easier for you. A safe choice for moving rentals, U-Haul trucks have high visibility, quality maintenance, air bags, seat belts and 24-hour roadside assistance.
As a full service business, renting from Bel-Red Storage has it's advantages. While you're here you can reserve a standard or commercial storage unit, which comes in a variety of sizes, buy locks, boxes and other moving supplies, and rent a U-Haul truck to ease the transportation of your items. We're a one stop shop for all of your packing, moving and self storage needs and most importantly, we have an impressive focus on customer service. We're here to help and look forward to serving your self storage in Bellevue needs.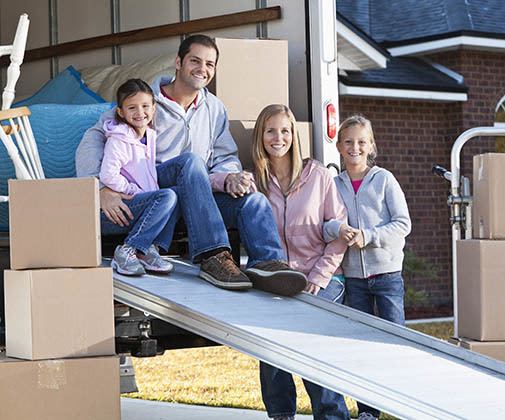 Tips for Packing a Moving Truck
Your boxes are packed. You've reserved a moving truck. Now what? While packing a moving truck may seem straight forward, it can sometimes turn into a game of strategy. Here are a few strategic suggestions from Bel-Red Storage for packing your moving truck.
Consider Logistics - Know what you're packing and consider the weight and size of larger items. Plan ahead to have a friend or mover help you with heavy lifting, or consider renting a hand truck for ease of movement.
Use Moving Boxes - While it may be tempting to get free boxes from the grocery store or from friends, make sure the boxes you're going to use are designed for moving. These boxes are available for purchase at Bel-Red Storage.
Use Ropes and Straps - Pack your truck high and tight, with heavy items towards the front of the truck to avoid shifting during transit. Use ropes and straps to tie down items as you load to keep them stable while driving the truck to your final destination.