Mon

9:00am - 5:00pm

Tue

9:00am - 5:00pm

Wed

9:00am - 5:00pm

Thu

9:00am - 5:00pm

Fri

9:00am - 5:00pm

Sat

9:00am - 5:00pm

Sun

Closed
Mon

7:00am - 10:00pm

Tue

7:00am - 10:00pm

Wed

7:00am - 10:00pm

Thu

7:00am - 10:00pm

Fri

7:00am - 10:00pm

Sat

7:00am - 10:00pm

Sun

7:00am - 10:00pm

50% off 2 months
Hurry, only 2 left!

Non-Climate Controlled
Drive Up Access
50% off 2 months
Hurry, only 1 left!

50% off 3 months
Hurry, only 1 left!

Non-Climate Controlled
Drive Up Access

50% off 2 months
Hurry, only 1 left!

50% off 2 months
Hurry, only 1 left!

50% off 1st month
Hurry, only 1 left!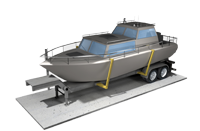 50% off 3 months
Hurry, only 3 left!
Didn't find your unit? Try these nearby locations
COMMUNITY RESOURCES
A-Z Storage proudly serves the areas of Blaine, Birch Bay, and the Canadian border. Here in Blaine, we're fortunate to live at the "Gateway to the Pacific Northwest" and enjoy the stunning views we have all around our area. There's no denying the charm in our small, quiet community, either! 
If you're new to our area, welcome! As soon as you've gotten your feet under you, make sure to take the time to explore in and around Blaine, WA. Some of our local favorite outdoor spots include Peace Arch State Park and Blaine Marine Park. 
Check out the following links to help settle in to our community: 
blaine, wa, self storage units
From that extra set of all-season tires taking up space in your garage to your daughter's collection of stuffed zebras and everything in between, A-Z Storage in Blaine, WA, has the storage space you've been needing. We have a variety of storage unit sizes available for household or commercial use, so you can choose the most practical option for everything you need to keep in storage.
At our secure self storage facility in Blaine, WA, on East Street near Truck Route, you'll find heated storage for your temperature-sensitive items, as well as outdoor vehicle parking storage. With these solutions and additional amenities to make self storage simple, A-Z Storage is proud to provide affordable storage in Blaine, WA, and the surrounding community. Not sure what size storage unit will fit your needs? Use our storage unit size guide to select a storage option that works best for you.
blaine storage features and amenities
Look to A-Z Storage in Blaine, WA, for convenient, affordable storage units outfitted with the facility feature you need. With a knowledgeable storage staff, flexible month-to-month leases, and more, our storage facility is the perfect place to store your household or business extras. We also offer drive-up access storage units convenient for use during moves. Worried about how to store your temperature-sensitive items? Our heated storage units in Blaine, WA, can help you keep storage stress at bay as the temperatures drop.
heated storage units in blaine, wa
When selecting storage in Blaine, WA, to best store your items, you'll want to consider any precautions you need to take for your belongings. Delicate items such as electronics, wooden furniture, musical instruments, and art can be at risk of damage when stored in extreme temperatures for a period of time. At A-Z Storage we're proud to offer heated storage units to provide an extra layer of protection against the bitter cold that Washington winters bring with them.
car, boat, and rv storage in blaine, wa
Tired of fighting with your HOA over where you can park your vehicles or feeling like you need a better solution for car, RV, or boat storage? Whether you need somewhere easy to park your recreational vehicles between outdoor adventures, or just want a new car storage solution for your extra family ride, A-Z storage in Blaine has an affordable vehicle storage space for you.
find your blaine, wa, storage unit today
Renting self storage in Blaine is a breeze at A-Z Storage. To start a rental, just choose one of our available Blaine storage units or vehicle parking spaces and rent or reserve a unit online to get started. Unsure how to get the most out of your storage unit once it's all rented? Check out our self storage tips!
Features & Amenities
Every storage feature is designed from scratch against standards forged from years of experience in the self storage industry. The result is a high quality consistent customer experience you can count on.
Covered Loading & Unloading
Extended Office & Access Hours
Friendly & Knowledgeable Staff
High-Tech Security Features
Moving & Storing Supplies