Mon

9:30am - 6:00pm

Tue

9:30am - 6:00pm

Wed

9:30am - 6:00pm

Thu

9:30am - 6:00pm

Fri

9:30am - 6:00pm

Sat

9:30am - 6:00pm

Sun

9:30am - 6:00pm
Mon

5:00am - 11:00pm

Tue

5:00am - 11:00pm

Wed

5:00am - 11:00pm

Thu

5:00am - 11:00pm

Fri

5:00am - 11:00pm

Sat

5:00am - 11:00pm

Sun

5:00am - 11:00pm

First Month Free
Hurry, only 1 left!

First Month Free
Hurry, only 2 left!

First Month Free
Hurry, only 3 left!


First Month Free
Hurry, only 2 left!

First Month Free
Hurry, only 2 left!

First Month Free
Hurry, only 1 left!


First Month Free
Hurry, only 3 left!

First Month Free
Hurry, only 2 left!


First Month Free
Hurry, only 1 left!

First Month Free
Hurry, only 3 left!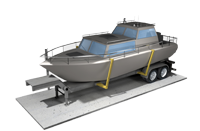 First Month Free
Hurry, only 1 left!

Didn't find your unit? Try these nearby locations
COMMUNITY RESOURCES
Moving to a new town is hard enough, but it can be especially stressful when you do not have the proper resources to settle into your new home. At Urban Storage on Bennett, we have gathered important information to help you during this major transition. Prior to your move, you will want to fill out the USPS Change of Address form to prevent mail from being lost or misplaced during the move.
You will also need to get your utilities set up in your new address so you don't miss a beat. Head over to the City of Bellingham Utilities page to get your water and trash handled. Then check out the Puget Sound Energy website to set up your electricity. The last thing you will want to do is take a look at the Puget Neighborhood Association website for the most up-to-date information about community events and news happening around the community. Feel right at home in Bellingham with Urban Storage on Bennett.
Bellingham, WA, Self Storage Units
An active and busy lifestyle requires a lot of extra space to give you room to grow. At Urban Storage on Bennett, we offer state-of-the-art storage units in Bellingham to help you create the space you need for your active lifestyle. Whether you need storage for furniture and clothes or office supplies and inventory, we can help. We are also an ideal solution for student storage near Western Washington University.
Our storage facility is located on Bennett Drive near Interstate 5. We are proud to offer storage solutions for surrounding neighborhoods including Birchwood, Cornwall Park, and Columbia. Additionally, we are a short drive from Locust Beach, North Bellingham Golf Course, and Galbraith Mountain, making us the perfect place to store athletic equipment. Store tents, surfboards, and golf clubs in one of our Bellingham storage units.
Bellingham Storage Features and Amenities
We want to make sure you have everything you need for a positive and stress-free storage experience. Our helpful features and amenities are designed to accommodate any storage need you may have. If you plan on storing delicate items and you worry about the potential damage caused by extremely cold temperatures, we recommend renting a heated unit in Bellingham. This feature helps your items resist the effects of cold weather, including warping, tearing, or fading.
Additional storage featured provided at our Bellingham facility include:
RV and boat storage

Keypad access

High-tech security

Drive-up access

Push carts

Moving and storing supplies

Truck rentals available 

Month-month rentals

Deliveries accepted
If you need additional help or advice regarding the moving process, take a look at our storage tips or moving resources pages.
RV and Boat Storage in Bellingham, WA
Excitement awaits in the town of Bellingham. With proximity to Larrabee State Park, Lake Whatcom, Lake Padden Park, and Moran State Park, you can let your adventurous spirit run wild with days out on the lake and fun camping weekends. When you're ready to let your recreational vehicles rest during the offseason, bring them to Urban Storage on Bennett.
We are a great choice for RV and boat storage in Bellingham. Whether you want short-term storage for your boat during the winter months or long-term storage for your RV, we are here to help. Visit our facility on Bennett Drive when you need boat and RV storage in Bellingham.
Find Your Bellingham, WA, Storage Unit Today
Give yourself the room to grow with convenient and affordable storage in Bellingham. When you rent from us, you will get your choice of storage sizes ranging from 5×4 all the way to 10×22. No matter what you need to store, you are sure to find the space you need at Urban Storage on Bennett. Check out our size guide if you need help determining how much additional storage space you need. Once you've determined which size is perfect for you, rent or reserve your Bellingham storage unit online.
Features & Amenities
Every storage feature is designed from scratch against standards forged from years of experience in the self storage industry. The result is a high quality consistent customer experience you can count on.
Extended Office & Access Hours
Friendly & Knowledgeable Staff
High-Tech Security Features
Moving & Storing Supplies