Mon

9:00am - 6:00pm

Tue

9:00am - 6:00pm

Wed

9:00am - 6:00pm

Thu

9:00am - 6:00pm

Fri

9:00am - 6:00pm

Sat

10:00am - 4:00pm

Sun

10:00am - 4:00pm
Mon

7:00am - 10:00pm

Tue

7:00am - 10:00pm

Wed

7:00am - 10:00pm

Thu

7:00am - 10:00pm

Fri

7:00am - 10:00pm

Sat

7:00am - 10:00pm

Sun

7:00am - 10:00pm

Non-Climate Controlled
Drive Up Access

Non-Climate Controlled
Drive Up Access

Non-Climate Controlled
Drive Up Access

Non-Climate Controlled
Drive Up Access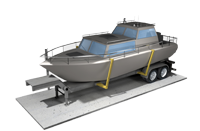 50% off 2 months
Hurry, only 2 left!

Non-Climate Controlled
Drive Up Access
50% off 1st month
Hurry, only 1 left!
Didn't find your unit? Try these nearby locations
COMMUNITY RESOURCES
Not only can we offer you the additional storage space you need after a big move to Ferndale, but we can also provide you with helpful resources to make your transition easier. Don't forget to fill out the USPS Change of Address form prior to your move so you never have to miss an important piece of mail. You will also need to visit the City of Ferndale to set up your water, Puget Sound Energy for your electricity, and Xfinity for your internet service. 
The Ferndale School District website offers the latest information regarding enrollment and school activities for your school-age children. You can also visit the Whatcom County Library site for other helpful information regarding community events and to set up your library card. Let Ferndale Self Storage help you feel right at home in your new community.
Ferndale, WA, Self Storage Units
Just 13 miles south of the Canadian border lies the town of Ferndale, WA. This Pacific Northwest town boasts many nearby attractions that are sure to satisfy any adventurous spirit. Take a trip to the San Juan Islands, Nooksack River, or Mount Baker for some outdoor fun with friends and family. You can even venture further north into nearby Vancouver, BC, for a fun Canadian getaway. You will never run out of things to do when you live in Ferndale just like you will never run out of storage space with Ferndale Self Storage.
Rent affordable and convenient Ferndale storage units from our facility located on La Bounty Drive. We are just west of Tennant Lake and a short drive from Phillips 66 Soccer Park. Our storage units in Ferndale are the perfect solution for storage of all sizes. Whether you need storage for several pieces of furniture or just a few boxes, we can help. Check out our unit size guide if you aren't sure how much additional storage space you need. Once you find the size that's right for you, rent or reserve your Ferndale storage unit.
Ferndale Storage Features and Amenities
Quality self storage starts with convenient and easy-to-use features designed to help you during every step of your storage journey. Our storage tips page gives you helpful advice on how to properly prepare your items for long-term storage. We also provide drive-up access to make loading and unloading your items easier and more efficient. All you have to do is pull up to the entrance of your unit and unload items directly from your vehicle.
Additional storage features offered at our Ferndale facility include:
Keypad access

High-tech security

Truck rentals available

Vehicle storage

RV and boat storage

Deliveries accepted
RV and Boat Storage in Ferndale, WA
It is not always possible to store large RVs and boats in your garage or driveway. HOA restrictions and narrow driveways can prevent you from keeping your recreational vehicles at your home. Luckily, Ferndale Self Storage has parking spots available for convenient boat and RV storage in Ferndale. Quick access to Lake Terrell, Birch Bay State Park, Larrabee State Park, and Lake Whatcom makes it easy to have a fun weekend getaway whenever you need an escape. Come to Ferndale Self Storage for affordable RV and boat storage in Ferndale.
Find Your Ferndale, WA, Storage Unit Today
When you need to create additional storage space in your Ferndale home, come to Ferndale Self Storage. We have everything you need to store all your items. From clothes and decorations to recreational vehicles, we have storage for it all. Rent or reserve your Ferndale storage units online today!
Features & Amenities
Every storage feature is designed from scratch against standards forged from years of experience in the self storage industry. The result is a high quality consistent customer experience you can count on.
Extended Office & Access Hours
Friendly & Knowledgeable Staff
High-Tech Security Features
Moving & Storing Supplies