Truck Rentals
Renting a truck is an important part of moving day. But what if you don't know what size truck you need? At Lynden Heated Self Storage our professional staff will be happy to help. We ask you a series of questions to assess your needs and then address them accordingly. Your peace of mind is important to us; we will work hard to ensure that you are comfortable with your choice.
Lynden Heated Self Storage in Lynden, WA, is an authorized U-Haul dealer. Whether you are moving from Everson to Nooksack or Sumas to Bellingham, we have a truck for you. U-Hauls are widely regarded as the most reliable trucks in the industry. They are designed for your comfort and convenience:
50% Easier to Load than the Nearest Competitor – Low Decks/EZ-Load Ramps ©
Gentle-Ride Suspension
Affordable – Every Truck is Equipped with a Fuel-Economy Gauge
Safety Features – Seat belts, Airbags, 24/7 Roadside Assistance
At Lynden Heated Self Storage we also sell packing and moving supplies. We are your packing and storage experts. Contact us today to reserve a moving truck.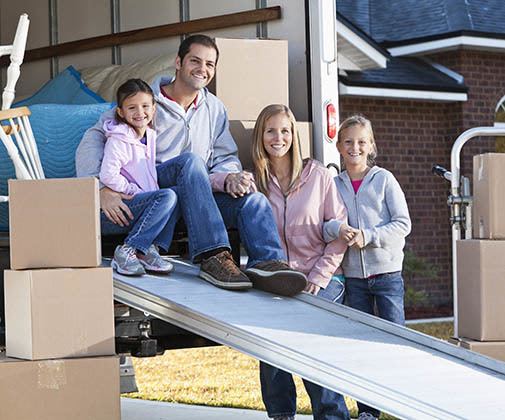 Tips for Packing a Moving Truck
Preparing for a move takes planning. Now that you can check the moving truck reservation off your list, it is time to move onto the next item – packing. Here are a few of our tips to help you out on moving day:
Check the Ramp – A wet ramp is a dangerous ramp. Check that it is dry and free of debris before you start loading up.
Load Heaviest Items First, Longest Second – Heaviest items should be placed against the cab and longer items should line the sides of the truck.
Distribute Weight Evenly – Load the truck so that weight is distributed evenly from front to back and side to side.