Truck Rentals
At Discovery Park Heated Storage in Bellingham, WA, there's more to our business than great residential and commercial storage solutions. We are your Bellingham one stop shop for all of your packing and moving needs - we even rent U-Haul moving trucks. U-Haul is the industry leader in moving truck excellence. As an authorized U-Haul dealer, we are proud to rent these quality vehicles.
What is it that sets U-Haul moving trucks apart from others rentals in the industry? It starts with comfort. At Discovery Park Heated Storage, our goal is your peace of mind, so it only makes sense that we align ourselves with a company that has similar values. Here are just a few of the ways U-Haul can help make your next move easier:
More Space – The 26' U-Haul truck is 13% larger than its nearest competitor
Easy to Load – Ramps are wider, shorter and more rigid than any other ramp in the industry, which makes it easier to load
Smoother Ride – U-Haul's Gentle-Ride-Suspension ensures that your ride is smooth from point A to point B
Safety – High visibility, airbags, seat belts and 24-hour road side assistance come standard with every rental
Better Fuel Economy – U-Haul moving trucks feature a specialty fuel-economy gauge to help you save money on gas and reduce air pollution
You don't have to lease a Bellingham storage unit from us to rent a moving truck. Discovery Park Heated Storage is here to help all Bellingham residents. Contact our manager about your next U-Haul rental today.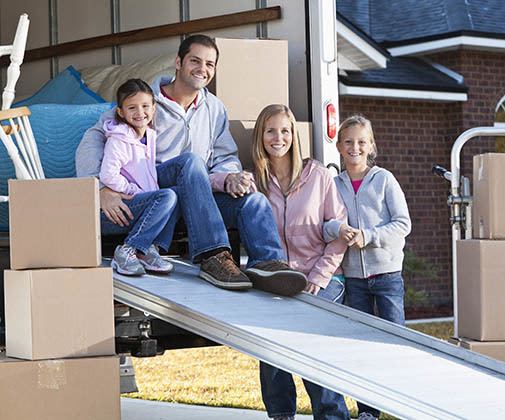 Tips for Packing a Moving Truck
Moving day can be stressful, but loading your moving truck doesn't have to be. Here are a few tips from Discovery Park Heated Storage to help you get organized:
Make a Plan – Know where you want to put certain items in the truck and stage them accordingly. Remember, heaviest items go in first.
Don't Skimp on Packing Supplies – Yes, that old box that's been sitting in the garage for the past year does still function; no, it is not a good idea to put your valuables in it on moving day. Invest in the proper packing and moving supplies to protect your belongings. Specialty boxes, bubble wrap and packaging tape are your friends - use them.
Label Boxes – Be sure to label your boxes on all sides. That way, if a box gets loaded in backwards or upside down, you still know the contents.