Philomath Self Storage
421 Landmark Drive,
Philomath, OR 97370
(541) 368-4272
Mon

9:00am - 6:00pm

Tue

9:00am - 6:00pm

Wed

9:00am - 6:00pm

Thu

9:00am - 6:00pm

Fri

9:00am - 6:00pm

Sat

9:00am - 6:00pm

Sun

9:00am - 6:00pm
Mon

5:00am - 11:00pm

Tue

5:00am - 11:00pm

Wed

5:00am - 11:00pm

Thu

5:00am - 11:00pm

Fri

5:00am - 11:00pm

Sat

5:00am - 11:00pm

Sun

5:00am - 11:00pm

Non-Climate Controlled
Drive Up Access

50% off 2 months
Hurry, only 3 left!

50% off 2 months
Hurry, only 2 left!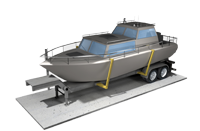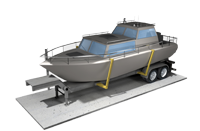 50% off 2 months
Hurry, only 2 left!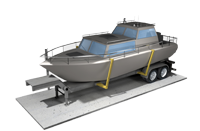 Non-Climate Controlled
Drive Up Access
50% off 1st month
Hurry, only 1 left!
Didn't find your unit? Try these nearby locations
COMMUNITY RESOURCES
We're happy to have you as a neighbor here in Philomath, OR. Whether you're totally new to our community or have been here for decades, we're proud to serve you at Philomath Self Storage. 
There's plenty to enjoy here in our tightly knit community in Philomath and in the greater Willamette River Valley. If you're new around here, check out the following resources to help you get settled into life in Philomath:
Philomath, OR, Self Storage Units
Are things getting so cramped in your space that you can't work or live comfortably, or are you looking for a place to keep everything while you navigate a move or renovation? Unlock just the right amount of space with Philomath Self Storage! We offer excellent storage units and vehicle storage options, so you can make room wherever you need it most.
Find our Philomath storage facility on Landmark Drive in the eastern part of town. Find our storage units near Highway 20 headed to Oregon State University and Corvallis, and just up the road from the Philomath High School. Find us immediately next to Philomath Rental, American Home and Stone, and Mid-Valley Dental. Whether you're a resident of Corvallis, Philomath, or the surrounding area, we're happy to welcome you to our area and Philomath Self Storage.
Philomath Storage Features and Amenities
Our Philomath storage facility not only has room for everything you need to store but also offers amenities to help make using your storage space that much easier. Our secure storage units are only accessible through keypad facility access, and we have push carts and sell moving supplies on-site for your convenience.
We also offer heated storage units, so you can store your temperature-sensitive items throughout the Oregon winters without stressing about cold-related damage. Whatever the reason you come to our facility, our friendly and helpful team is here to lend a hand. Just stop by during office hours or give us a call.
Car, Boat, and RV Storage in Philomath, OR
When your driveway or garage starts to get too crowded, Philomath Self Storage can help free up some room. Whether you're looking for car storage while you're headed out of town or just need a place for the extra family ride, our storage facility can help you get a secure vehicle parking solution. Plus our facility is easy-to-navigate with larger vehicles and offers parking suitable for RV and boat storage.
Find Your Philomath, OR, Storage Unit Today
Come to Philomath Self storage for all your storage needs, whether you're looking for personal or student storage for your whole home, a mini storage space for a few boxes of business files, or anything in between! Rent or reserve a storage space online today to get started.
Features & Amenities
Every storage feature is designed from scratch against standards forged from years of experience in the self storage industry. The result is a high quality consistent customer experience you can count on.
Extended Office & Access Hours
Friendly & Knowledgeable Staff
High-Tech Security Features
Moving & Storing Supplies