Walnut Blvd Self Storage
850 NE Walnut Blvd,
Corvallis, OR 97330
(541) 368-4011
Mon

9:00am - 6:00pm

Tue

9:00am - 6:00pm

Wed

9:00am - 6:00pm

Thu

9:00am - 6:00pm

Fri

9:00am - 6:00pm

Sat

9:00am - 6:00pm

Sun

9:00am - 6:00pm
Mon

5:00am - 11:00pm

Tue

5:00am - 11:00pm

Wed

5:00am - 11:00pm

Thu

5:00am - 11:00pm

Fri

5:00am - 11:00pm

Sat

5:00am - 11:00pm

Sun

5:00am - 11:00pm

Inside
Non-Climate Controlled

Non-Climate Controlled
Outside
50% off 1st month
Hurry, only 1 left!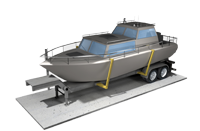 Didn't find your unit? Try these nearby locations
COMMUNITY RESOURCES
Welcome to Corvallis! Walnut Blvd Self Storage serves the areas of Corvallis, Tangent, Harrisburg, Adair Village, Lewisburg, and Peoria, Oregon. We're a caring community partner. We've gathered together a number of helpful resources to get you started on the right foot in Corvallis. Use these links to get set up in your new home – from utility companies to the local school district. Welcome to the neighborhood!
Our Community
At Walnut Blvd Self Storage, we realize we're in a competitive business and we will do whatever it takes to earn and keep your business. We're a one stop shop for all of your self storage and moving needs. Reserve a storage unit, buy packing and moving supplies and rent a Penske moving truck all in one convenient location. Our expert managers and staff are on-site and ready to assist you in your self storage journey. We'll be here for you from the research phase all the way through move out, every step of the way.
Community Highlights
As Corvallis residents know well, we're more than just a college town – though we are that, as well. As the home to Oregon State University, Corvallis offers a number of events associated with the university – from athletics to theater to visiting speakers. Apart from the university you'll find plenty of things to do and see in Corvallis. Once you've unloaded your belongings in your Walnut Blvd Self Storage unit, get out there and enjoy all that Corvallis and Western Oregon have to offer, including:
Cheer on the Oregon State Beavers football team at Reser Stadium
Get outdoors and enjoy more than 60 miles of hiking and biking trails throughout town and into the surrounding countryside
Sip your way through Corvallis by visiting area wineries, craft breweries and distilleries
Catch a play at the Majestic Theatre in downtown Corvallis
Celebrate innovation and creativity with your family at da Vinci Days each summer with music, arts, science and children's activities
Walnut Blvd. Self Storage
offers you more storage solutions
Getting organized, whether you're an individual looking for space in your garage or an area business seeking a place to store excess inventory, takes some effort. While the process may seem daunting, it shouldn't. With the help of Walnut Blvd Self Storage, find the perfect self storage unit in Corvallis to match your specific needs. Our friendly and knowledgeable staff makes the self storage process as easy and stress-free as possible. Don't feel overwhelmed by the choices that lay in front of you. Our customer-focused team will help you get exactly what you need, when you need it.
Welcome to the Community
Do you own a Corvallis area business? Commercial storage is a great option for companies looking to grow their business, but aren't quite ready for a bigger storefront or office quite yet. We have a variety of storage unit sizes to choose from that are perfect for whatever your business needs to store – from files and important documents to extra inventory and equipment.
In addition to providing Corvallis storage units, Walnut Blvd Self Storage is also an authorized Penske rental truck dealer. Customers use Penske rental trucks for a number of reasons, including a move to self storage, a move across town or across the state, or for transporting oversized purchases to your home. Contact Walnut Blvd Self Storage for your Penske moving truck rental needs in Corvallis, Oregon.
Here to Serve You
If you're a student at Oregon State University seeking storage for the summer, or a long-time Corvallis resident looking to unload seasonal sports equipment or holiday decor, Walnut Blvd Self Storage has a residential or commercial storage option to meet your specific needs. Serving the areas of Corvallis, Tangent, Harrisburg, Adair Village, Lewisburg, and Peoria, we're your source for quality self storage with excellent customer service.
Features & Amenities
Every storage feature is designed from scratch against standards forged from years of experience in the self storage industry. The result is a high quality consistent customer experience you can count on.
Extended Office & Access Hours
Friendly & Knowledgeable Staff
High-Tech Security Features