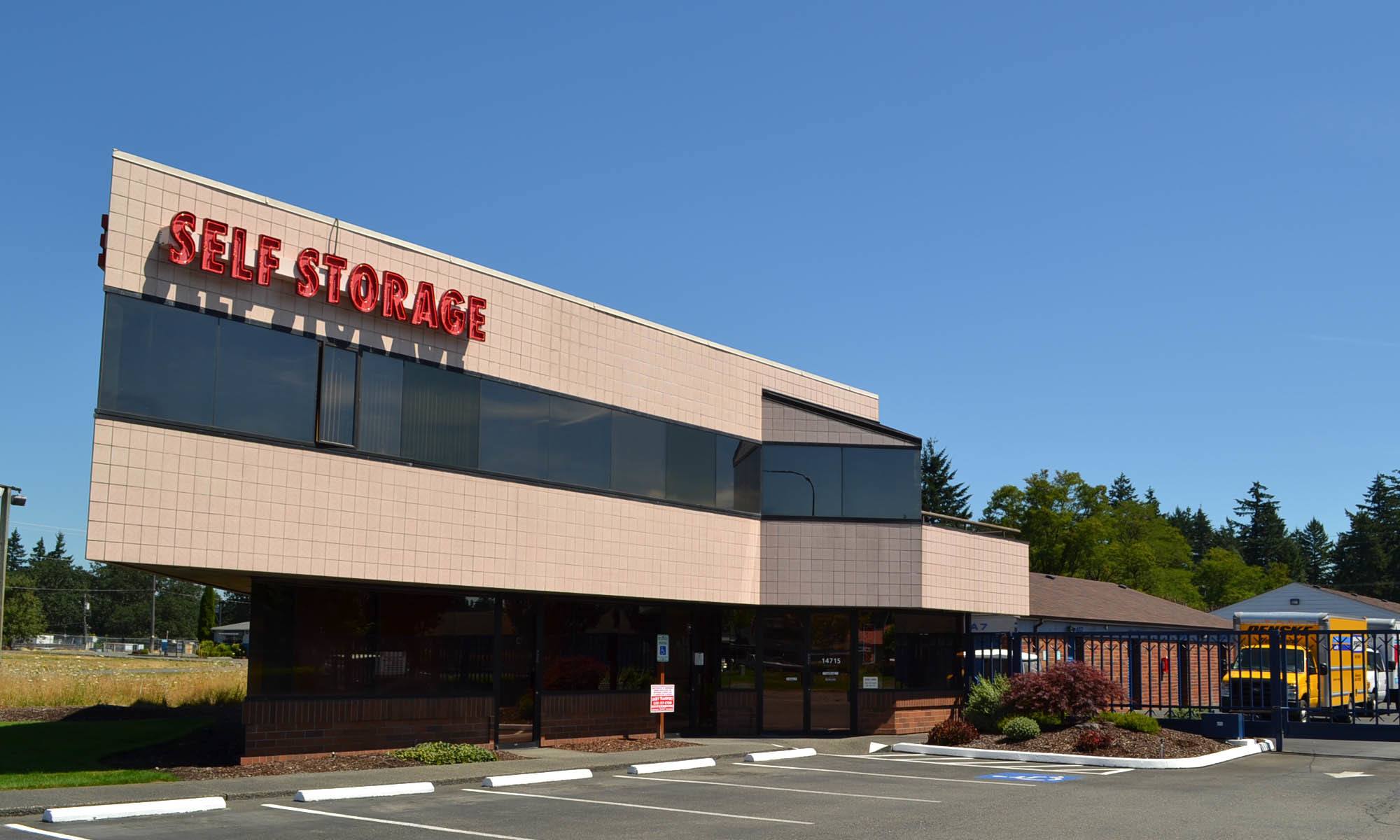 Great Storage Specials, Call Today!
Welcome to Lake Spanaway Self Storage
Lake Spanaway Self Storage provides Tacoma area residents storage designed for peace of mind. If you're a business owner looking for an off-site storage facility to keep extra inventory and excess equipment, you've come to the right place. Are you running out of space in your current home? Bring the items overflowing your garage, such as holiday decor, seasonal sports equipment and extra furniture here. Are you transitioning into a smaller home and need self storage for items that won't fit, or you currently don't use? We've got the storage solutions you seek at Lake Spanaway Self Storage.
Self storage units in the Spanaway area near Tacoma, WA, need to be diverse in order to properly handle the items you have to store. At Lake Spanaway Self Storage we offer storage units in a variety of sizes, including RV parking spots and mailboxes for rent. With extended access hours, you will be able to get to your ground floor storage unit with drive-up access at times that work best for your schedule. With the options available, you will be able to find the perfect unit for your residential or commercial storage needs.
Lake Spanaway Self Storage is your one stop shop for all of your moving and self storage needs. Rent a Penske moving truck, buy packing and moving supplies in our office and reserve a storage unit all in one convenient location. Don't waste your time running around town to gather all of your moving necessities when you can take care of all of your errands at Lake Spanaway Self Storage.
Get Organized
Preparing to Move? Don't know where to start? At Lake Spanaway Self Storage we have the space you need to organize your life while in transition. Remember organization = less stress! Follow these three tips to get you there:
Rent a Storage Unit Ahead of Time - If you already know you're going to have to rent a storage unit, it's helpful to be able to access it before your big move. This way you can plan where everything is going to go and bring over small items in advance.
Don't Skimp on Boxes - While it may be tempting to borrow those moving boxes from your neighbor that have been through half a dozen moves, it's important to use boxes with all of their structure and integrity to properly protect your belongings.
Reserve Your Moving Truck Early - Certain times of the week, month or year may be more difficult to reserve a moving truck than others. If you're planning on moving at the end of the month, in the summer, or over the weekend, reserve your moving truck early to guarantee your reservation.
Welcome to the Community
Welcome to Tacoma! Lake Spanaway Self Storage serves the areas of Graham, Parkland, Spanaway, Joint Base Lewis-McChord, Frederickson, Midland, and Tacoma. We offer residential and commercial storage designed for peace of mind. Contact us today for more information about our Tacoma storage units.
Self Storage Features:
Call managers for specials
Ground floor drive-up access
Truck rentals
Keypad access
Military and senior discounts
Packing and moving supplies
On-site management
Residential and commercial storage
Mailboxes for rent
Extended access hours