Mon

9:30am - 5:30pm

Tue

9:30am - 5:30pm

Wed

9:30am - 5:30pm

Thu

9:30am - 5:30pm

Fri

9:30am - 5:30pm

Sat

9:30am - 5:30pm

Sun

9:30am - 3:30pm
Mon

24 Hours

Tue

24 Hours

Wed

24 Hours

Thu

24 Hours

Fri

24 Hours

Sat

24 Hours

Sun

24 Hours

Non-Climate Controlled
Drive Up Access
First Month Free
Hurry, only 3 left!

First Month Free
Hurry, only 1 left!

Non-Climate Controlled
Drive Up Access
First Month Free
Hurry, only 2 left!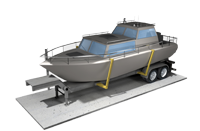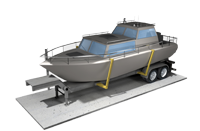 First Month Free
Hurry, only 1 left!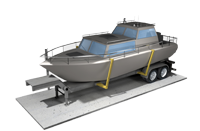 First Month Free
Hurry, only 2 left!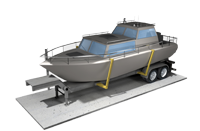 First Month Free
Hurry, only 2 left!
COMMUNITY RESOURCES
We understand how stressful moving can be, especially when it comes to finding the proper resources. At Urban Smart Storage – Connell, we can give you the information you need during this transition. First, you will need to fill out the USPS Change of Address form to make sure you do not miss your mail when you move.
You will also need to check out the City of Connell Online Services Directory to get all your utilities set up. For more helpful information during your move, check out the new resident page on the City of Connell website. Find the resources you need for a stress-free move at Urban Smart Storage – Connell. 
Connell, WA, Self Storage Units
Find the ideal small-town experience when you make the move to Connell, WA. With a tight-knit and growing community, Connell's charm is found within the people and businesses who keep everything running. It's easy to feel right at home in Connell once you settle into your new space. At Urban Smart Storage – Connell, we want to help you get settled by offering affordable and convenient storage units in Connell during this major life transition.
You can find our convenient facility on West Elm Place just off Highway 260. We are a short drive from Striker and Pioneer parks as well as the downtown area, making us ideal for commercial storage solutions. With helpful features and a convenient location, Urban Smart Storage – Connell is a great solution for your residential and commercial storage needs in Connell. Rent or reserve your unit online to get started on your storage experience! Have questions? Give us a call to connect with a knowledgeable storage professional today.
Connell Storage Features and Amenities
Find everything you need and more at Urban Smart Storage – Connell. We provide ground-floor storage units to make it easy for you to load and unload all your belongings into your unit. You can stop by anytime during our extended access hours to grab storage items in a timely and efficient manner. Additional features found at our Connell facility include:
RV and boat storage

Drive-up access

Online rentals and reservations

Vehicle storage

Month-to-month rentals
Need help figuring out how to prepare your items for storage? Check out our storage tips or moving resources page for additional information and advice.
RV and Boat Storage in Connell, WA
Living in Connell offers a lot of opportunity for outdoor adventures and escapes for the whole family. Our community is just a short drive from several attractions, including Potholes State Park, Quail Lake, and Scooteney Park and Campground. While it's easy to find places to go for a weekend getaway, it may not always be easy to find storage for your recreational vehicles.
Thankfully, Urban Smart Storage – Connell offers high-quality RV and boat storage in Connell. Whether you need to clear out your garage for the long term or you just need a place to keep your boat during the offseason, we have what you need. Visit Urban Smart Storage – Connell for convenient boat and RV storage in Connell.
Find Your Connell, WA, Storage Unit Today
Settle in to your new home with the help of Urban Smart Storage – Connell. Our high-quality storage units offer the perfect solution when you have too many items and not enough storage space. From residential storage solutions for furniture and clothing items to storage for commercial items such as office supplies, inventory, and equipment, we've got you covered. Give us a call with any questions you may have and then rent or reserve your Connell storage unit online today.
Features & Amenities
Every storage feature is designed from scratch against standards forged from years of experience in the self storage industry. The result is a high quality consistent customer experience you can count on.
Extended Office & Access Hours
Friendly & Knowledgeable Staff