Mon

9:00am - 6:00pm

Tue

9:00am - 6:00pm

Wed

9:00am - 6:00pm

Thu

9:00am - 6:00pm

Fri

9:00am - 6:00pm

Sat

9:00am - 6:00pm

Sun

9:00am - 6:00pm
Mon

5:00am - 11:00pm

Tue

5:00am - 11:00pm

Wed

5:00am - 11:00pm

Thu

5:00am - 11:00pm

Fri

5:00am - 11:00pm

Sat

5:00am - 11:00pm

Sun

5:00am - 11:00pm







50% off 1st month
Hurry, only 1 left!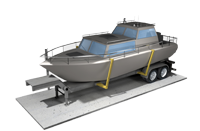 First Month Free
Hurry, only 1 left!

50% off 1st month
Hurry, only 1 left!



First Month Free
Hurry, only 1 left!

First Month Free
Hurry, only 1 left!
Didn't find your unit? Try these nearby locations
COMMUNITY RESOURCES
At Mt. Hood Self Storage we proudly serve the communities of Woodburn and Hubbard, and we love life in our community. We enjoy being surrounded by nature, including Silver Falls State Park, the Willamette River, and the mountains. Plus, we're close to Portland, so we have access to all the city amenities and entertainment options you could want.
Just moving to Woodburn? The following links can help you get all settled: 
Woodburn, OR, Self Storage Units
Short on storage space in your home or workplace? Mt. Hood Self Storage can help! We offer excellent storage solutions for personal and commercial use and accommodate both long-term and short-term storage uses with our easy month-to-month self storage rentals.
You'll find our storage units in Woodburn, OR, conveniently located on Mt. Hood Avenue, across the street from Woodburn Police Department. We're also close to the Woodburn DMV and Legion Park. Plus, we're near North Pacific Highway. Wherever you live or work in our community, you'll find our self storage facility conveniently nearby! 
Woodburn Storage Features and Amenities
With our Woodburn storage units, you'll have access to excellent storage amenities and extras. At Mt Hood Self Storage, you can choose from a variety of storage unit sizes and take advantage of our package acceptance services. We even offer heated storage units, so you don't have to put your temperature-sensitive items at risk.
Our team can also help out with your move. If you forget supplies at home or find yourself running low on boxes, you can stop by our office and stock up on tape, bubble wrap, packing peanuts, and more. If you need an extra hand, grab one of our push carts to make transferring items from your vehicle to your storage unit a breeze. Storing heavy items or belongings you plan to access often? Drive-up storage is a great solution! Simply park in front of your unit, unlock and open the door, and transfer items directly into or out of your unit.
Heated Storage Units in Woodburn, OR
Help your belongings catch a break from the cold with a heated storage unit. These storage units have a little bit of extra heating ready to kick in when the winter temperatures fall to extremes, adding a layer of protection against the cold for your temperature-sensitive items. Heated storage units are recommended for delicate belongings including sports equipment, wooden furniture, electronics, musical instruments, and more. Not sure if heated storage is a fit for you? Give our team a call for more information!
Find Your Woodburn, OR, Storage Unit Today
Get a hassle-free storage solution with Mt. Hood Self Storage today when you rent or reserve your storage unit online. With our secure storage solutions and flexible month-to-month rentals, you can stash your belongings away with us for as long as you need with no stress!
Features & Amenities
Every storage feature is designed from scratch against standards forged from years of experience in the self storage industry. The result is a high quality consistent customer experience you can count on.
Extended Office & Access Hours
Friendly & Knowledgeable Staff
High-Tech Security Features
Moving & Storing Supplies