Mon

8:30am - 5:30pm

Tue

8:30am - 5:30pm

Wed

8:30am - 5:30pm

Thu

8:30am - 5:30pm

Fri

8:30am - 5:30pm

Sat

8:30am - 5:30pm

Sun

Closed
Mon

5:00am - 9:00pm

Tue

5:00am - 9:00pm

Wed

5:00am - 9:00pm

Thu

5:00am - 9:00pm

Fri

5:00am - 9:00pm

Sat

5:00am - 9:00pm

Sun

5:00am - 9:00pm


50% off 2 months
Hurry, only 2 left!


50% off 2 months
Hurry, only 1 left!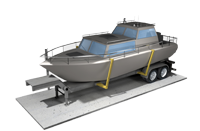 50% off 2 months
Hurry, only 2 left!

50% off 3 months
Hurry, only 1 left!


50% off 1st month
Hurry, only 1 left!
COMMUNITY RESOURCES
Gold Canyon's Community Connection is as easy as a click of your mouse. A website with up-to-date information for the Gold Canyon and surrounding communities.​
Included are:
Interactive links to all local businesses
Detailed monthly calendar of events
Lists of monthly meetings
Sign up for email blasts
Our Community
If you are new to town….or a local looking for something fun to do, drop by the Gold Canyon – Northern Pinal County Visitor Center.
You are welcome to stop into the Visitor Center and browse through our brochures, maps and local magazines. You can sit, relax and have a free cup of coffee as you watch our beautiful slide shows or catch an old western filmed locally.
Community Highlights
The Community Connection Ticket Office is located in Canyon Rose Storage.
Since 1997, the community has had the opportunity to purchase tickets to non-profit events in Gold Canyon and Apache Junction. As the official Gold Canyon Arts Council Ticket & Information Center all telephone inquiries, ticket sales, and memberships are handled by the managers in the office. Several other Non-Profit organizations utilize this central, friendly and accessible office for tickets sales, information and flyers.
We are honored to be of service to these great organizations and our community.
Canyon Rose Storage
Canyon Rose Storage is a premier storage facility. We offer clean and well maintained self-storage units. We have multiple sized storage units for your personal storage and moving needs. Ask about climate-controlled self-storage units which may be available, priced at some of the lowest storage unit prices on the market. We offer gate access from 5:00am to 9:00pm daily. Wide driveways and well-lit exteriors offer both convenience and security while offering drive-up access to units. We also offer RV and boat storage.
Explore our Unit Sizes & Prices page to learn more about the Gold Canyon storage options at Canyon Rose Storage.
Get Organized
Getting organized today can help you save time and money down the road. While decluttering your home or business won't be easy, it can be easier. Here are a few of our tips for getting cleaned up:
Store Seasonal Items – Do you have holiday lights cluttering up your garage? Instead of keeping them at home, move these and other seasonal items into storage.
Schedule Regular Cleaning – Regular maintenance of your home or office helps to keep clutter at bay. Dedicating even one day a month to organization goes a long ways towards keeping your living spaces habitable.
Make Goals – When undertaking a large cleaning and organizational project it's important to set goals, write things down and make a checklist. Giving yourself these extra tools will keep you on task and decrease your chances of missing an important step.
All the Features You Need
With a prime location near Gold Canyon Medical Center and Walgreens, Canyon Rose Storage prides itself on exceeding your service expectations on every visit. We are your premier choice for high-quality storage options, offering a wide variety of unbeatable features, including climate-controlled units, an onsite manager, and more.
Our helpful team is always happy to offer tips and advice on packing and storing your prized possessions. Contact us today to learn more about Canyon Rose Storage and schedule your personalized tour.
Features & Amenities
Every storage feature is designed from scratch against standards forged from years of experience in the self storage industry. The result is a high quality consistent customer experience you can count on.
Extended Office & Access Hours
Friendly & Knowledgeable Staff
High-Tech Security Features
Moving & Storing Supplies