Mon

8:30am - 5:30pm

Tue

8:30am - 5:30pm

Wed

8:30am - 5:30pm

Thu

8:30am - 5:30pm

Fri

8:30am - 5:30pm

Sat

8:30am - 5:30pm

Sun

Closed
Mon

5:00am - 9:00pm

Tue

5:00am - 9:00pm

Wed

5:00am - 9:00pm

Thu

5:00am - 9:00pm

Fri

5:00am - 9:00pm

Sat

5:00am - 9:00pm

Sun

5:00am - 9:00pm




50% off 2 months
Hurry, only 2 left!

50% off 2 months
Hurry, only 1 left!


50% off 1st month
Hurry, only 1 left!

50% off 3 months
Hurry, only 1 left!


50% off 2 months
Hurry, only 3 left!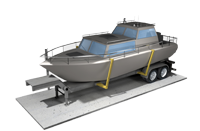 50% off 3 months
Hurry, only 2 left!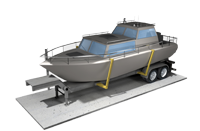 50% off 3 months
Hurry, only 2 left!

50% off 3 months
Hurry, only 1 left!

50% off 2 months
Hurry, only 3 left!

50% off 1st month
Hurry, only 1 left!
COMMUNITY RESOURCES
With breathtaking views, art events, abundant trails for hiking and adventure, and so much more, Gold Canyon, AZ, is an amazing place to call home for those who love a quiet, peaceful community but also appreciate having the fun and excitement of Phoenix and the surrounding cities less than an hour away. You can enjoy the best of both worlds, especially when there's so much to appreciate right outside of your own front door. If you're new to the area, here's a list of helpful resources so you can hurry up and start enjoying them yourself:
Gold Canyon, az, self storage units
Simply turn off US-60, also known as Superstition Fairway, onto South Kings Ranch Road to drop by Canyon Rose Storage, where you'll find everything you need for storage in Gold Canyon, AZ. Featuring cooled units, drive-up access storage, covered RV storage, and more, we're the place to go when your home or business needs a little additional breathing room.
You can find us across the way from ZAO Theatre and near Wahoo's Restaurant and Bar, located in the beautiful heart of Gold Canyon, AZ, for the convenience of our popular community. With easy access to the highway and a variety of great amenities to enjoy, we can be the best choice for self storage for the residents and businesses of Gold Canyon, Queen Valley, Apache Junction, and beyond. 
Gold Canyon Storage Features and Amenities
Our Gold Canyon self storage facility has everything you need to get to get started on your self storage journey. Whether your home is overflowing, your driveway is stuffed, or your business is disorganized, Canyon Rose Storage is equipped with a wide variety of storage unit sizes to best meet your needs, big or small.
Our units range in size from small 5×5 storage units to extra large 10×30 storage units, and covered parking for your car, boat, or RV is also available. Indoor air-conditioned storage units are also available, providing a more comfortable storage space for your sensitive belongings.
Other self storage features in Gold Canyon, AZ, include:
Deliveries accepted

Drive-up access

Extended hours

High-tech security features

Keypad access

Month-to-month rentals

Push carts available

Truck rentals available
Car, Boat, and RV Storage in Gold Canyon, AZ
When Gold Canyon offers such stunning views and hosts a spectacular community, it can be hard to resist slipping away into Tonto National Forest, McDowell Mountain Regional Park, or San Tan Mountain Regional Park. And since there's no better way to enjoy the outdoors than with your own boat or RV at your side, you'll be thrilled to know that covered storage is available at Canyon Rose Storage on South Kings Ranch Road to keep it out of the blistering Arizona sun when you're not out on your next adventure. Covered parking storage is available for your car, boat, RV, or other vehicle that needs a place to stay.
Find Your Gold Canyon, AZ, Storage Unit Today
Self storage solutions are waiting for you at Canyon Rose Storage, and we're ready to help you get started today. Our friendly and knowledgeable staff is available to answer any storage questions you may have, and you can always refer to our list of storage tips for all sorts of advice. When you're ready to get started, give us a call or rent or reserve your storage unit online today
Features & Amenities
Every storage feature is designed from scratch against standards forged from years of experience in the self storage industry. The result is a high quality consistent customer experience you can count on.
Extended Office & Access Hours
Friendly & Knowledgeable Staff
High-Tech Security Features
Moving & Storing Supplies