Mon

9:00am - 5:00pm

Tue

9:00am - 5:00pm

Wed

9:00am - 5:00pm

Thu

9:00am - 5:00pm

Fri

9:00am - 5:00pm

Sat

9:00am - 5:00pm

Sun

9:00am - 5:00pm
Mon

24 Hours

Tue

24 Hours

Wed

24 Hours

Thu

24 Hours

Fri

24 Hours

Sat

24 Hours

Sun

24 Hours

Non-Climate Controlled
Drive Up Access

Non-Climate Controlled
Drive Up Access

Non-Climate Controlled
Drive Up Access
50% off 1st month
Hurry, only 1 left!

Non-Climate Controlled
Drive Up Access

Non-Climate Controlled
Drive Up Access

Non-Climate Controlled
Drive Up Access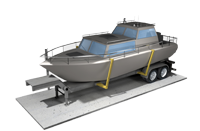 Non-Climate Controlled
Drive Up Access
50% off 2 months
Hurry, only 3 left!

Non-Climate Controlled
Drive Up Access
50% off 3 months
Hurry, only 1 left!
Didn't find your unit? Try these nearby locations
COMMUNITY RESOURCES
Welcome to Cottonwood, Arizona. If you're new in town, we'd like to be one of the first to greet you in this beautiful and active town. Whether you moved here for work or play, we think you're going to enjoy yourself. As a caring community partner, we've gathered a handful of helpful resources to get you started on the right foot. We can't wait to see you around the block.
Our Community
If you're located in Cottonwood, Sedona, Clarkdale, Cornville or the surrounding areas, you're in luck! Cottonwood Discount Storage is here to serve all of your self storage, packing and moving needs. We provide self storage designed for peace of mind in a comfortable and convenient environment. Visit us today so we can walk with you through your moving plan and help you identify any potential pitfalls.
Community Highlights
Maybe you're new in town. Maybe you're looking for something outside of your normal routine to occupy your time now that you aren't worried about packing, moving and self storage. Here are a few of our favorite activities in Cottonwood, most of which can be shared with your entire family.
Pack up the family for a camping trip at Dead Horse Ranch State Park, where you can enjoy hiking, biking, horseback riding and 20 acres of lagoons stocked with rainbow trout.
From Rhythm & Ribs to the Verde Valley Birding & Nature Festival, there's always something to add to your calendar of events.
Take a walking tour of Old Town in the historic heart of Cottonwood.
Workout at the Cottonwood Recreation Center to stay or get fit.
Take the kids to visit Out of Africa Wildlife Park in nearby Camp Verde.
SELF STORAGE IN COTTONWOOD, AZ, ON 1055 CAMINO REAL
offers you more storage solutions
Cottonwood Discount Storage provides affordable, customer-focused self storage solutions to the Cottonwood, Arizona, community. We offer a wide variety of self storage units in order to provide our customers with many choices. With choice comes the personalization of the self storage experience. Our friendly and knowledgeable staff is here to help you choose the ideal storage unit based on what you have to store, how much you have to store and for how long you will be needing self storage.
Our convenient location is easily accessible from both Highway 89A and Highway 260, meaning wherever you are in the Cottonwood area, we are on your way home. What's more convenient than our location? Our access hours. Get into your storage unit anytime – access hours are 24 hours a day, seven days a week. No matter what fills your schedule, you'll be able to get in, out and on your way at Cottonwood Discount Storage.
Do you own a Cottonwood area business? In addition to offering residential storage, we also offer commercial storage for businesses in Cottonwood. Commercial storage is a great option for companies looking to expand, but aren't quite ready for a larger office or storefront. Is your business undergoing renovations? Use commercial storage to keep office furniture, equipment and excess inventory protected while your building is under construction. Contact us today for more information about this special type of storage.
Welcome to the Community
Cottonwood Discount Storage serves the areas of Cottonwood, Sedona, Clarkdale, and Cornville, Arizona. Our self storage facility was designed for peace of mind. We provide customer-focused services to personalize your self storage experience. We're happy to answer any and all of your moving and self storage questions. Come visit us today and we'll go over your moving plan with you and show you how to avoid pitfalls.
Here to Serve You
Do you need somewhere to store your recreational equipment? Are you a business owner looking to unload excess inventory or outdated paperwork? Have you bought a new home and need somewhere to store your belongings during the transition? Cottonwood Discount Storage is here to serve you. With a wide variety of different sized units to choose from, we are sure to have the storage solution to meet your needs.
Features & Amenities
Every storage feature is designed from scratch against standards forged from years of experience in the self storage industry. The result is a high quality consistent customer experience you can count on.
Extended Office & Access Hours
Friendly & Knowledgeable Staff
High-Tech Security Features
Moving & Storing Supplies