Your Seattle, WA, Moving Guide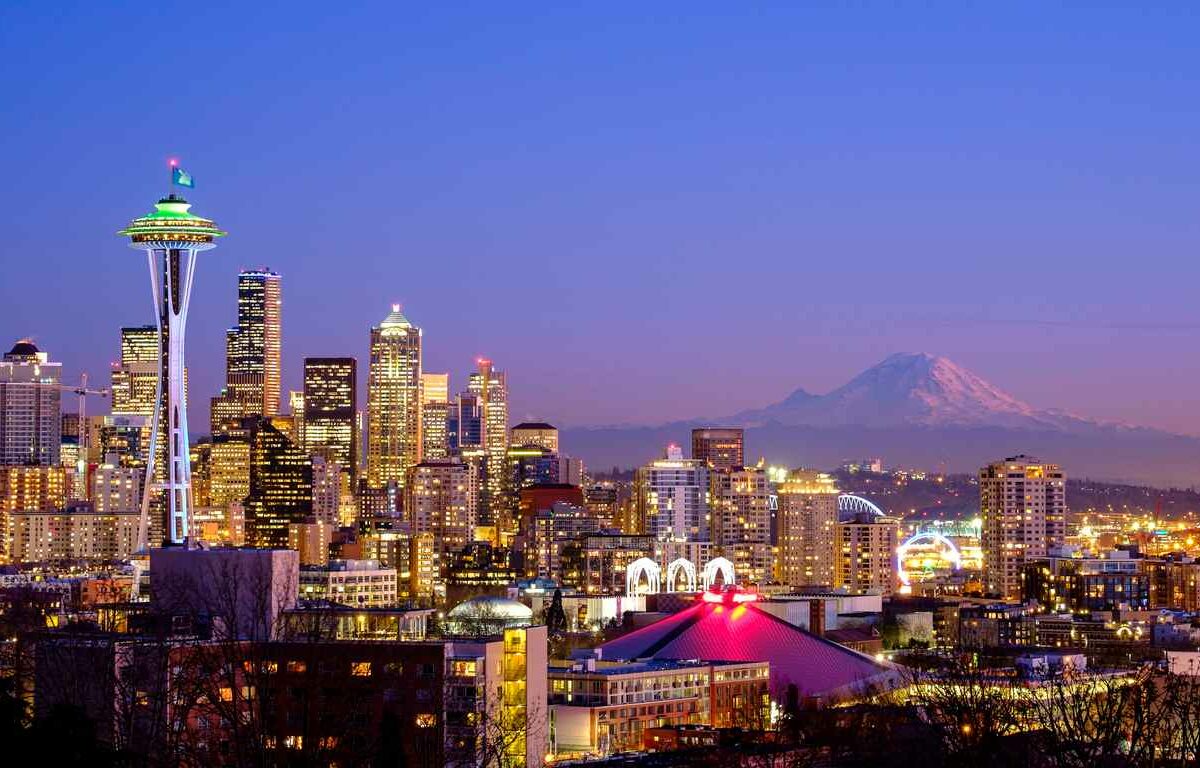 Seattle draws newcomers year after year with its incredible views and vibrant culture. If you're one of the many moving to Seattle in the near future, these tips will help you relocate to your new home. From learning about the countless things to do in Seattle to knowing how to dress for the weather, this guide from Urban Self Storage has everything you need to know before moving to Seattle.
Seattle, WA, Climate
You might assume that every list of Seattle moving tips includes ideas for combatting the constant rain. The truth is that the weather is actually pretty amazing! While the area does experience less sunshine than some U.S. locales, Seattle actually ranks fairly average when it comes to the yearly rainfall. When it comes to the climate in Seattle, other things you should expect include:
Below-average snowfall
More than 150 sunny days per year
Low humidity in the summer months
An average summertime high of 75 degrees
The fabulous weather helps explain why so many Seattle residents spend their leisure time outdoors — preferably with man's best friend. From culinary walking tours to weekend hiking trips, Seattle residents can be found getting a little fresh air in their downtime.
Fun Outdoor Things to Do in Seattle
The opportunities for outdoor fun seem nearly endless in Seattle. Between the area's stunning natural beauty, dog-friendly atmosphere and mild weather, moving to Seattle is the perfect choice for all things outdoors. Here are just a few of the ways you can have a great time while getting some vitamin D:
Walking tours
Vineyard visits
Day trips to Mt. Rainier
Wildlife and nature tours
Nature-related day cruises
Spending the day at skate parks
Afternoons at parks and gardens
Trips on Washington State ferries
Of course, there's hiking galore to be had, even in the city proper. Picnics, walks and other activities can be done on the fly and for little to no money. Plus, with wonderful coffee and craft beer available on virtually every corner, you'll love starting and ending your days sipping on something tasty on the patio or at a sidewalk table.
Popular Seattle Attractions
If you're looking for even more things to do in Seattle, you're in luck. From museums to famous landmarks, the city is chock-full of opportunities for indoor and outdoor entertainment. You've probably heard of the Space Needle and Pike Place Market; you may have even spotted these sites in movies and TV shows ranging from "Frasier" and "Sleepless in Seattle" to "Austin Powers 2: The Spy Who Shagged Me" and "Scooby Doo." While these two examples are world-class attractions, check out these other must-see spots:
The Museum of Flight
Sky View Observatory
Chihuly Garden and Glass
The Museum of Pop Culture
The Crocodile club for indie music
T-Mobile Park for major-league baseball
Beacon Hill Food Forest (community gardens)
Benaroya Hall S. Mark Taper Auditorium for the Seattle Symphony
It doesn't matter if you're going solo, as half of a couple, with the whole family or as part of a group. Whether you spend the day enjoying art, whiling away the hours viewing nature in action, catching up-and-coming bands or watching the Mariners do their thing, you'll be amazed at the sheer number of exciting things to do in Seattle.
Seattle Moving Tips
Moving is a whole lot easier with a little help from your friends — and a storage unit. Self storage can often be had at an affordable price and doesn't require a long-term commitment, although you may find it helpful even after the move. A storage unit offers the following benefits when moving to Seattle:
Simplifies cleaning
Helps with decluttering
Allows more time for move-in
Makes staging your home easier
At Urban Self Storage we also have moving and packing supplies for sale at our facilities, making us a one-stop-shop for all of your moving and storage needs. Make relocating a simpler and more pleasant process by reserving a unit before moving to Seattle. You can also explore our helpful moving tips and moving guide to help make your relocation as seamless as possible!
Find the Storage Space You Need at Urban Self Storage
We hope you've gained some helpful insight from these moving tips! Before relocating to Seattle, set aside a little time to reserve a storage unit. Urban Self Storage offers secure, easily accessible facilities to make moving to Seattle more convenient. With the outdoors calling your name, reducing the amount of time spent on relocating is a smart idea. And considering the number of things to do in Seattle, there's a good chance you'll need additional space for outdoor equipment, music gear or outdoor furniture.
Our online size guide makes easy work of choosing the right unit, and we have all the moving supplies you'll need to protect and haul household items. Find a storage facility near your new home in Seattle and get to planning your move to the Emerald City today!
More From Urban Self Storage