Truck Rentals
U-Haul trucks lead the pack in the DIY moving industry and for good reason. U-Haul trucks are reliable and come in a variety of sizes in order to fit your specific needs. At Yakima Secure Storage, we are an authorized U-Haul dealer and our knowledgeable staff is educated on the ins and outs of these trucks. Not only can we help you choose the perfect storage unit for your needs in Yakima, but we can also assist in selecting the perfect moving truck.
Our selection of vehicles varies depending on availability. Here is an overview of what we offer and how much you can plan to pack.
Moving Truck Sizes:
Pickup trucks and cargo vans - Great for small jobs
10' truck - Studio/apartment
15' truck - Apartment up to 2 bedrooms
17' truck - Home up to 2 bedrooms
20' truck - Home 2-3 bedrooms
24' truck - Home 3-4 bedrooms
26' truck - Home 4+ bedrooms
No matter what you have to move, or where you're going, Yakima Secure Storage can help you rent a U-Haul moving truck to get you and all of your belongings where you need to go. When planning a move during times of heavy moving traffic, such as the summer, over the weekend, or at the end of the month, be sure to make your reservation early to guarantee the moving truck you want will be available.
Have more questions about U-Haul truck rentals in Yakima? Contact Yakima Secure Storage for more information. We're happy to assist you and answer any questions you may have.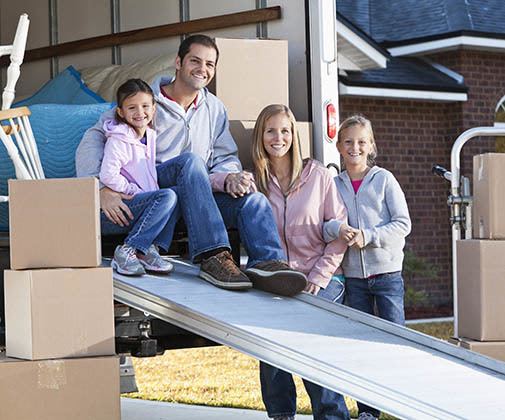 Tips for Packing a Moving Truck
You're moving. It doesn't matter if you're moving into a new home across town, across the state or into a storage unit at Yakima Secure Storage - it's important to make sure your moving truck is packed efficiently to maximize space and minimize the possibility for damage during transport. Here are a few tips for packing your moving truck:
Get the Supplies You Need – Be prepared. In order to minimize the potential for damage during transport get furniture pads, mattress bags, packing materials, sturdy boxes, ropes, straps, leather work gloves, and filler items like pillows and clothes in bags that can fill space as necessary.
Stack Heaviest to Lightest – When loading boxes and other items into the truck, be sure to stack heavier items on the bottom, middle weight items next and the lightest items on top.
Be Aware of Space – Disassemble furniture such as kitchen tables, entertainment centers and bed frames to maximize the amount of space you have to use. Bed rails or table legs can be rolled into larger rugs or carpets.