Tips for Organizing Your Self Storage Unit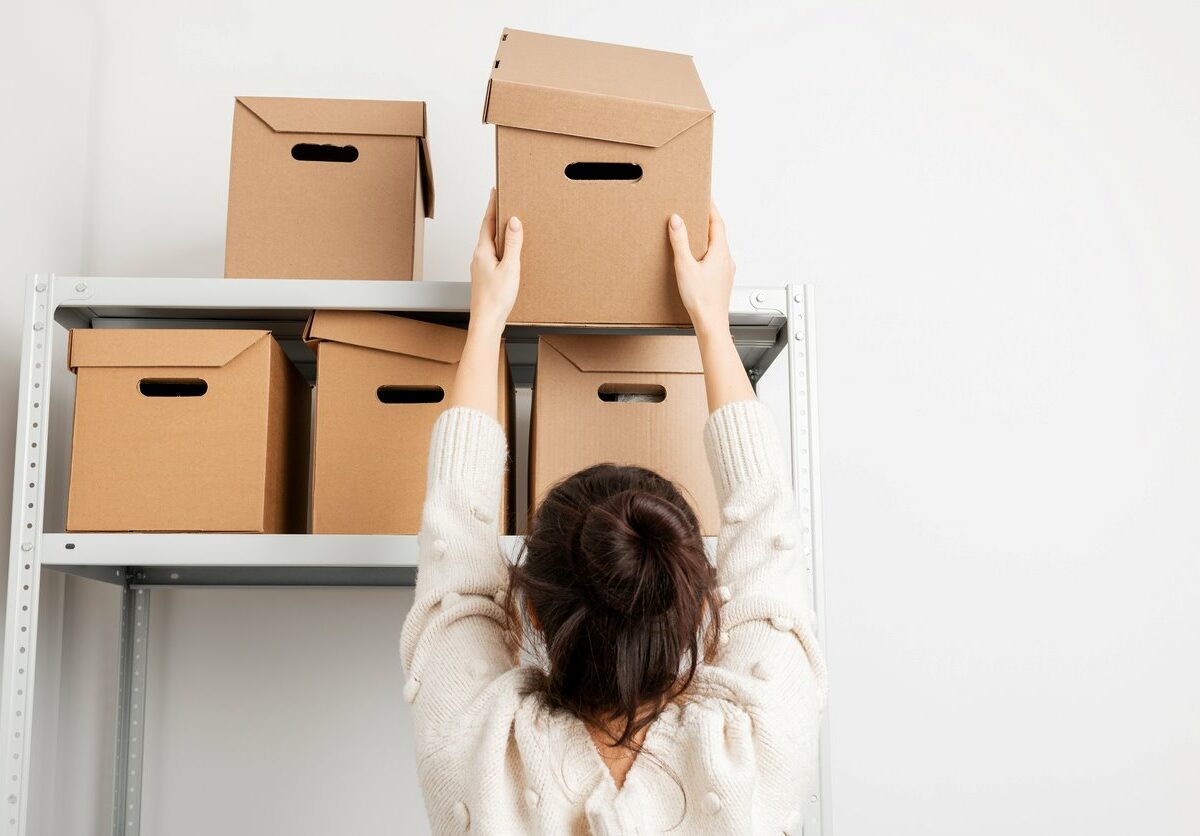 Whether you're preparing for move-in day or simply having trouble getting to all your belongings, keeping your storage unit properly organized is a key part of a successful experience. Making sure your things are stored in a smart and accessible way will save you stress and time while also taking up less space.
Urban Self Storage is here to help you understand how to organize your storage unit and get the most out of the space you're renting. With these storage unit organizational tips and tricks, you'll be able to quickly set up your unit in a way that makes your life easier for the duration of your stay.
Take Inventory of Your Things
Before you start organizing your self storage unit, it's essential to take stock of all the items you plan to store. Create an inventory list or use a storage app to keep track of where everything goes. This will not only help you know what you have stored but will also assist you in locating specific items when you need them later.
Pack Your Belongings Efficiently
When packing your belongings for storage, you must be efficient to make the most of the space available. Here are some packing tips to help you pack wisely:
Use sturdy boxes and containers to protect your items.
Fill boxes to their maximum capacity to avoid wasted space.
Disassemble furniture and large items whenever possible to save space.
Use vacuum-sealed bags for clothing and bedding to minimize their size.
Use bubble wrap or packing paper to protect fragile items.
Label Your Boxes and Bins
Labeling your boxes and bins is a simple yet effective way to keep your storage unit organized. Clearly mark each box with a description of its contents. Additionally, consider using color-coded labels or a numbering system to easily identify different categories of items. By following these labeling tips, you'll save time and effort when searching for specific things in the future.
Maximize the Space You Have
When it comes to maximizing storage space in your self storage unit, you need to think strategically. Here are some storage tips to make the most of your space:
Utilize vertical space by stacking boxes and containers.
Place frequently accessed items near the front for easy access.
Use shelving units to create additional storage levels.
Leave aisles between boxes and shelves for easy navigation.
Consider using hooks or hanging racks to maximize wall space.
Keep Your Things Organized
Maintaining storage unit organization is key to easily finding and retrieving your items. Here are some suggestions to keep your things organized:
Group similar items together (kitchenware, seasonal decorations, books).
Utilize clear plastic bins for easy visibility of contents.
Create a system for organizing and arranging your items.
Regularly assess and reorganize your storage unit to maintain order.
Rent From Urban Self Storage
When you need accessible and convenient storage, come to Urban Self Storage. We offer self storage units in many sizes with amenities like drive-up access, roll-up doors, and moving carts to help you move your things in as easily as possible. Our friendly team of experts is ready to answer any questions and assist you in the storage process however we can.
Ready to get started? Find the closest Urban Self Storage facility to you, then rent or reserve your unit online today!
More From Urban Self Storage