Phoenix, AZ, Moving Guide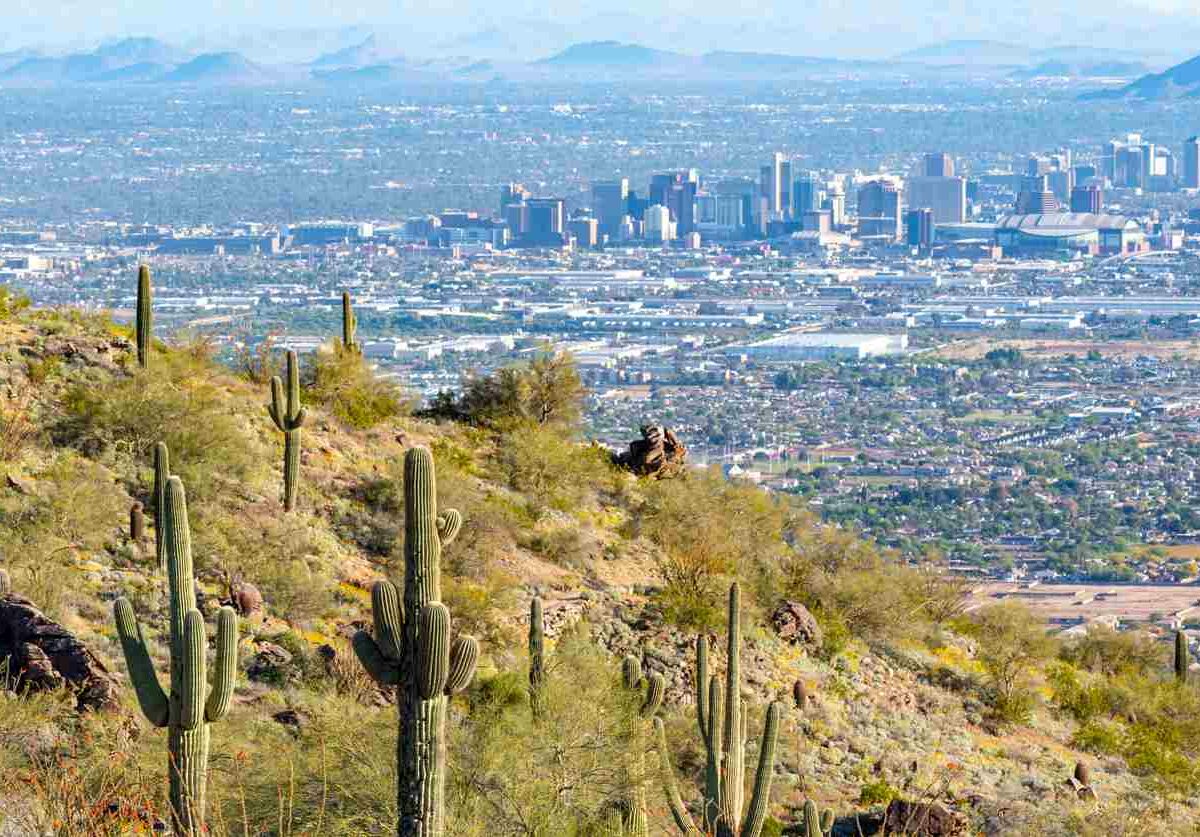 Making the big move out to the Valley of the Sun is an exciting venture no matter if you are making the move solo or with your family. However, moving brings its own set of challenges and stressors that can be difficult to manage if you're not properly prepared.
At Urban Self Storage, we want to help you with your Phoenix move by providing you with tips and tricks to make it easier every step of the way. We will help you figure out which Phoenix neighborhood is the best for you, what the Phoenix cost of living is, what to include on your Phoenix moving checklist, how to survive the hot climate, and how to settle into your new home.
Best Phoenix Neighborhoods
Depending on your lifestyle as well as your line of work, there are many different neighborhoods in Phoenix to choose from. There are affordable and comfortable options perfect for young families, professionals, retirees, and everyone in-between. Check out our picks for top Phoenix neighborhoods as well as a guide to the Phoenix schools nearby as you prepare your move to the Valley of the Sun.
North Mountain Village
Ideal for people of all ages and walks of life, North Mountain Village offers everything you could need out of your neighborhood. With a wide selection of restaurants to enjoy, you can easily satisfy all your cravings without having to travel far. From enjoying the seafood at Pappadeaux Seafood Kitchen to grabbing a slice at Peter Piper Pizza, you have plenty of options.
North Mountain Village also offers plenty in the way of entertainment for kids and adults alike. Face your fears with the giant roller coasters at Castles N' Coasters or show off your athleticism at the many sand volleyball and pickleball courts at Rose Mofford Sports Complex. There are also several surrounding schools and apartments for young adults including Sierra Pines Apartments and Motif Apartment Homes.
Paradise Valley Village
Families with children will be delighted when making the move into the Paradise Valley Village neighborhood. Liberty Elementary School, Sunrise Middle School, and Scottsdale Christian Academy are all located in this area giving you easy access to top schools. The neighborhood is surrounded by several parks including Sweetwater Park, Sonrisa Park, and Desert Horizon Park.
You can also enjoy the many shops in Paradise Valley Village. Stop by Paradise Plaza, Costco, REI, Target, T.J. Maxx, and so much more. For your morning cup of coffee, Black Rock Coffee Bar is your go-to for a fresh brew every single day. The Mexicano is also popular for those looking for a
Scottsdale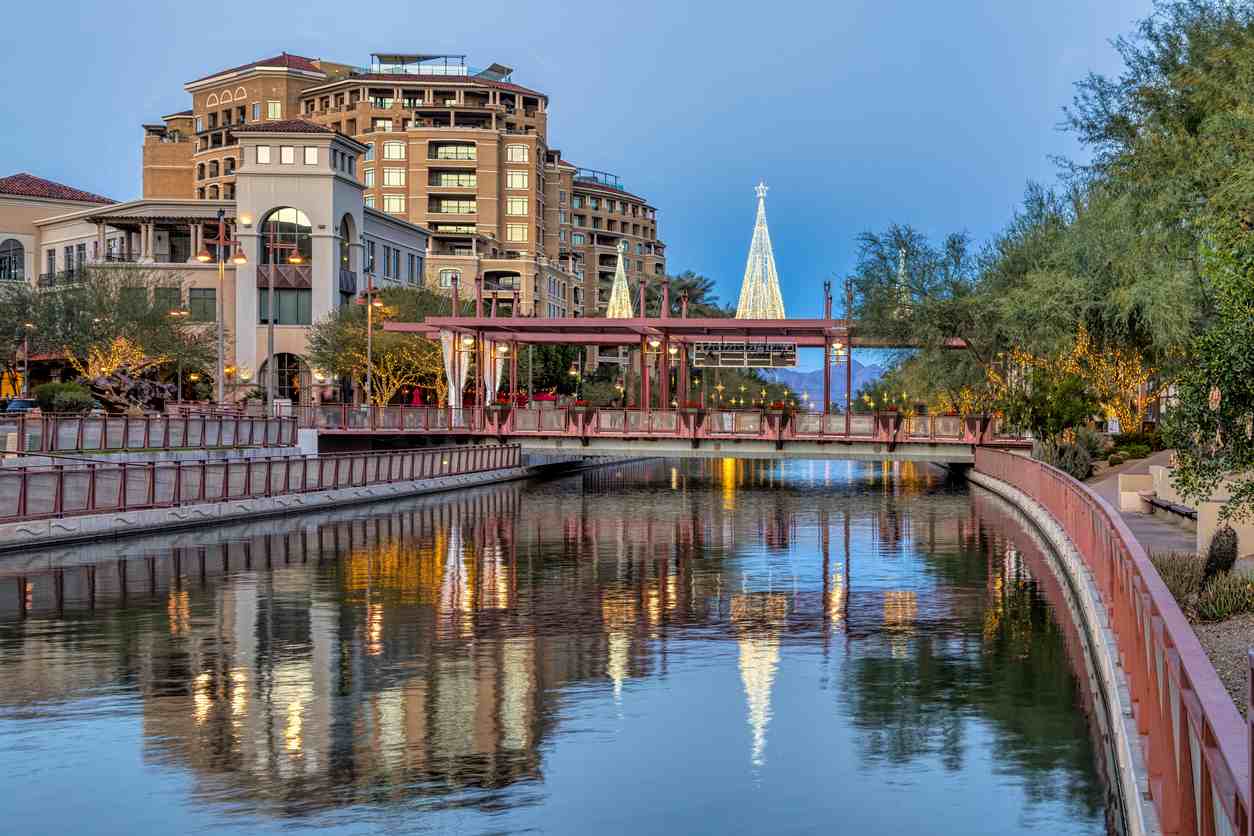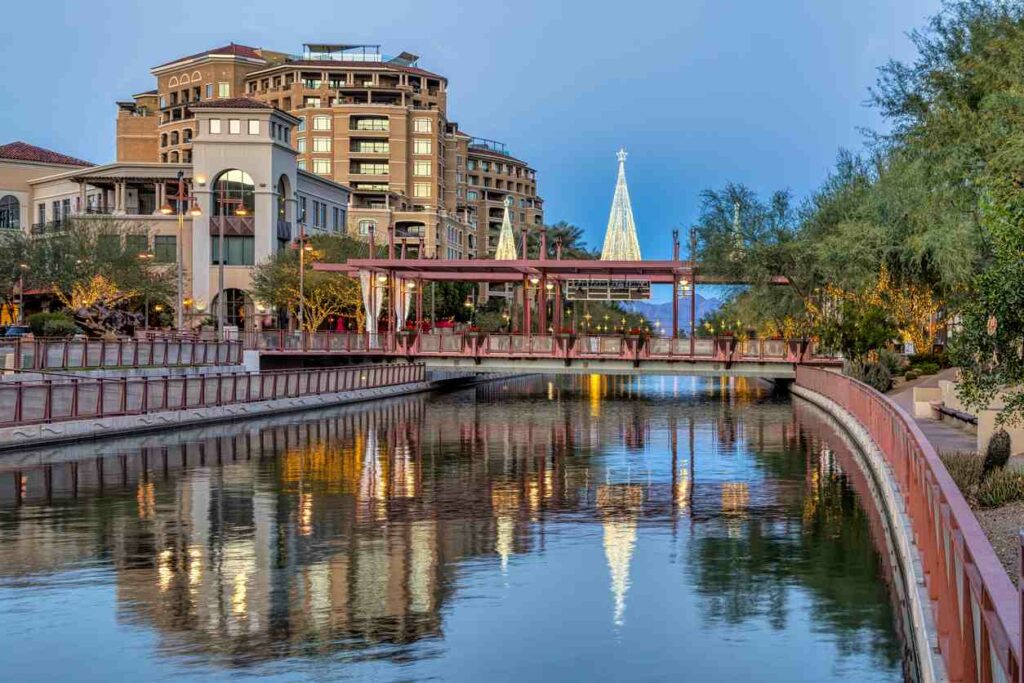 If you're looking for something just outside of Phoenix that still offers all the benefits of the big city, Scottsdale is the perfect choice. Young professionals have plenty of housing to choose from between San Tropez Apartment Homes, Optima Camelview Village, and Shadow Ridge Apartments.
Your weekend plans are also just around the corner everywhere in Scottsdale. After grabbing brunch at the Breakfast Club, head out to golf a few rounds at Continental Golf Club or hit up Scottsdale Fashion Square for the best shopping around. The Scottsdale Museum of Contemporary Art is also an ideal place to spend a relaxing afternoon.
Cost of Living in Phoenix
While the Phoenix cost of living depends on which neighborhood or apartment complex you choose, it's still nice to know the average cost of basic necessities when moving to a new place. For those looking to purchase a home, you are looking at a median home price of around $559,132. If you are looking to rent, however, the median cost is around $1,700/month.
For a more accurate view of how to maintain your finances after your big move, check out this cost of living calculator from Forbes.
Your Phoenix Moving Checklist
No matter how far your move is, you need a solid plan of action and a detailed checklist to help you plan your move to Phoenix, AZ. Even if you aren't bringing many items with you, it still helps to have a plan to alleviate stress and make your move as seamless as possible.
Here are a few things that need to be included on your checklist:
Purchase packing materials (boxes, bubble wrap, packing tape, furniture covers, etc..)
Hire movers
Inventory all your items
Buy mover's insurance
Set up utilities for your new place
Rent self storage for excess items
Surviving the Hot Phoenix Climate
Phoenix, AZ, is well-known for its warm climates year-round, with summer temperatures reaching the triple digits on most days. If you aren't used to this intense heat, it can be a big adjustment to make. Thankfully, there are plenty of ways to beat the heat around the city that are fun for all ages.
Cool down at one of three water parks in the area, choosing between Six Flags Hurricane Harbor, Golfland Sunsplash, and Great Wolf Lodge. There are also splash pads available at CityScape Phoenix and Civic Space Park as well as the gorgeous Lake Pleasant and Canyon Lake nearby.
One final way to enjoy the Phoenix climate a bit more is to indulge in sweet treats that are sure to cool you down all year round. Check out these ice cream and popsicle shops in Phoenix:
Settling Into Your New Home in Phoenix
After following our top Phoenix moving tips, it's time to finally settle into your new home. The best thing to do whenever you move into a new city is to fully acclimate to your new surroundings by visiting all the must-see attractions and getting a head start on home organization with the help of self storage.
Must-See Attractions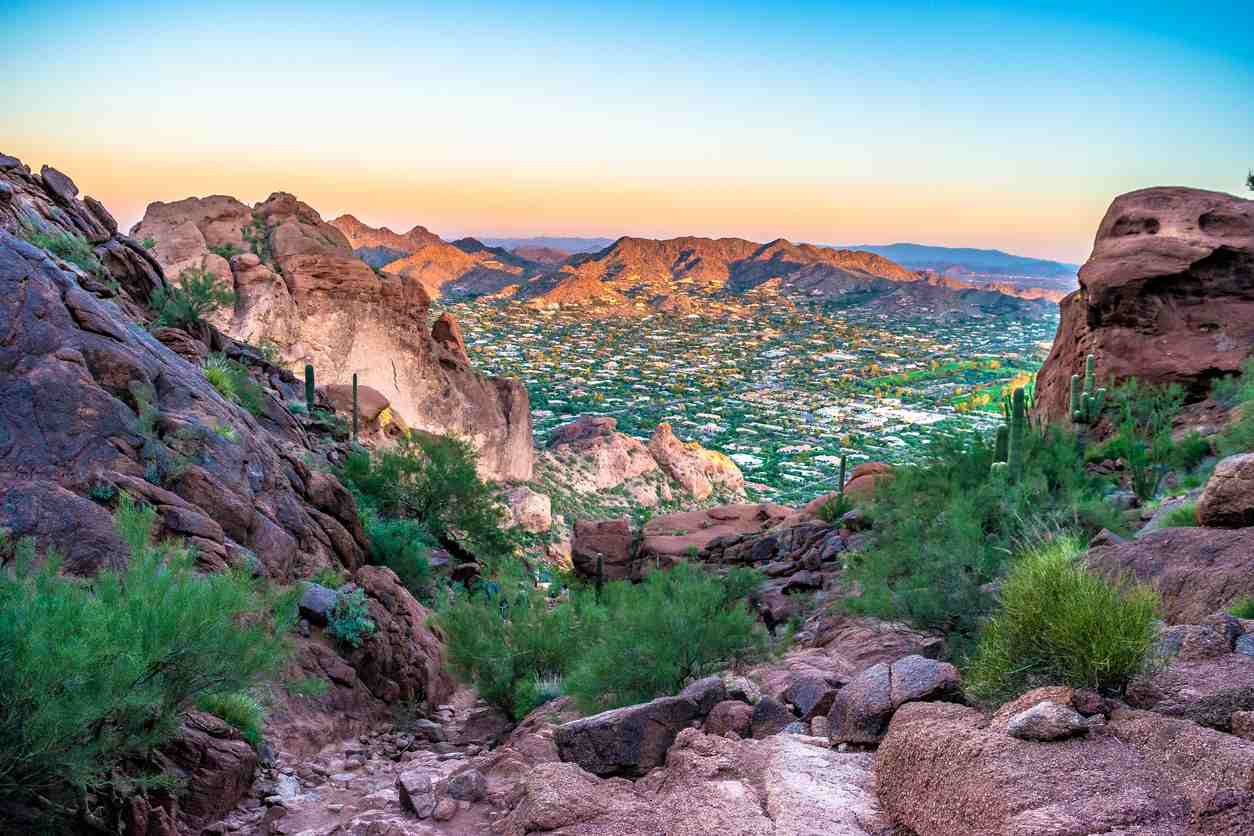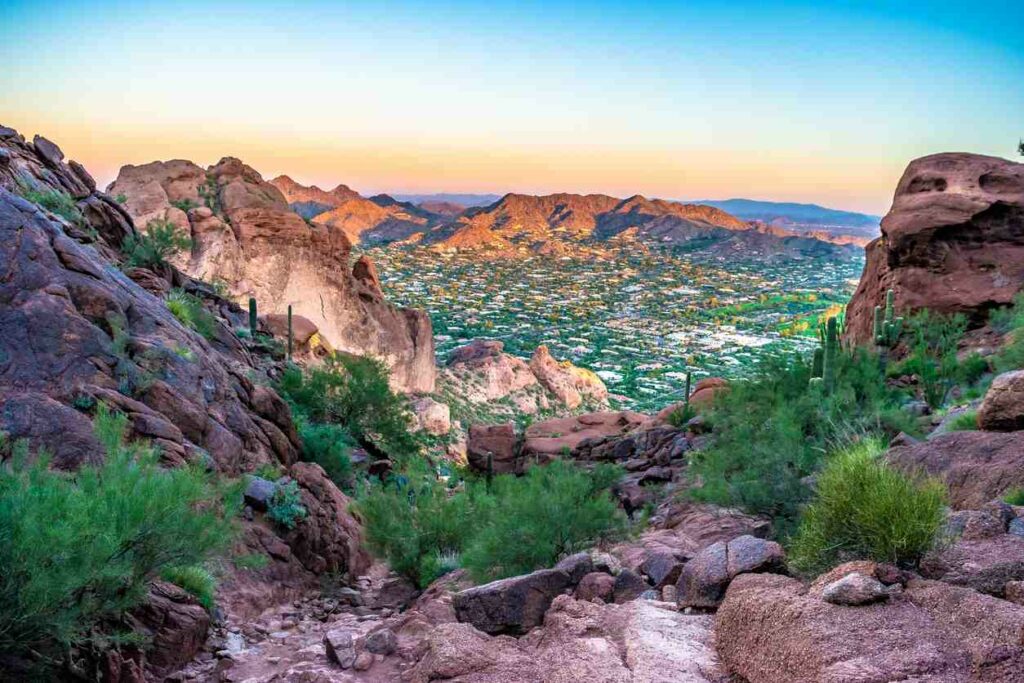 Aside from participating in community events, there are several key landmarks and other attractions that are must-see around the Phoenix area. These attractions include:
Organizing Your New Home
The next step to fully settling into your home is to organize and decorate. Start by unpacking all your items, setting aside items you want to keep, and deciding what needs to go elsewhere. From there, all you need is a consistent organization strategy and a reliable place to store excess items.
Urban Self Storage is here to help with a wide selection of Phoenix storage units scattered throughout the area. With helpful features such as RV and boat storage, drive-up access, and heated and cooled storage, you will always have access to the best self storage in Phoenix. Browse through our list of available storage facilities to find a unit for your move to Phoenix, AZ.
Plan Your Move To Phoenix, AZ, With The Help of Urban Self Storage Today
Ready to plan your Phoenix move with Urban Self Storage? Our units provide the perfect amount of storage space to help you as you relocate and settle into your new community. Find the facility closest to your new home and contact us today to begin the process of finding the right Phoenix storage unit for you!
More From Urban Self Storage