Offseason Sports Equipment Storage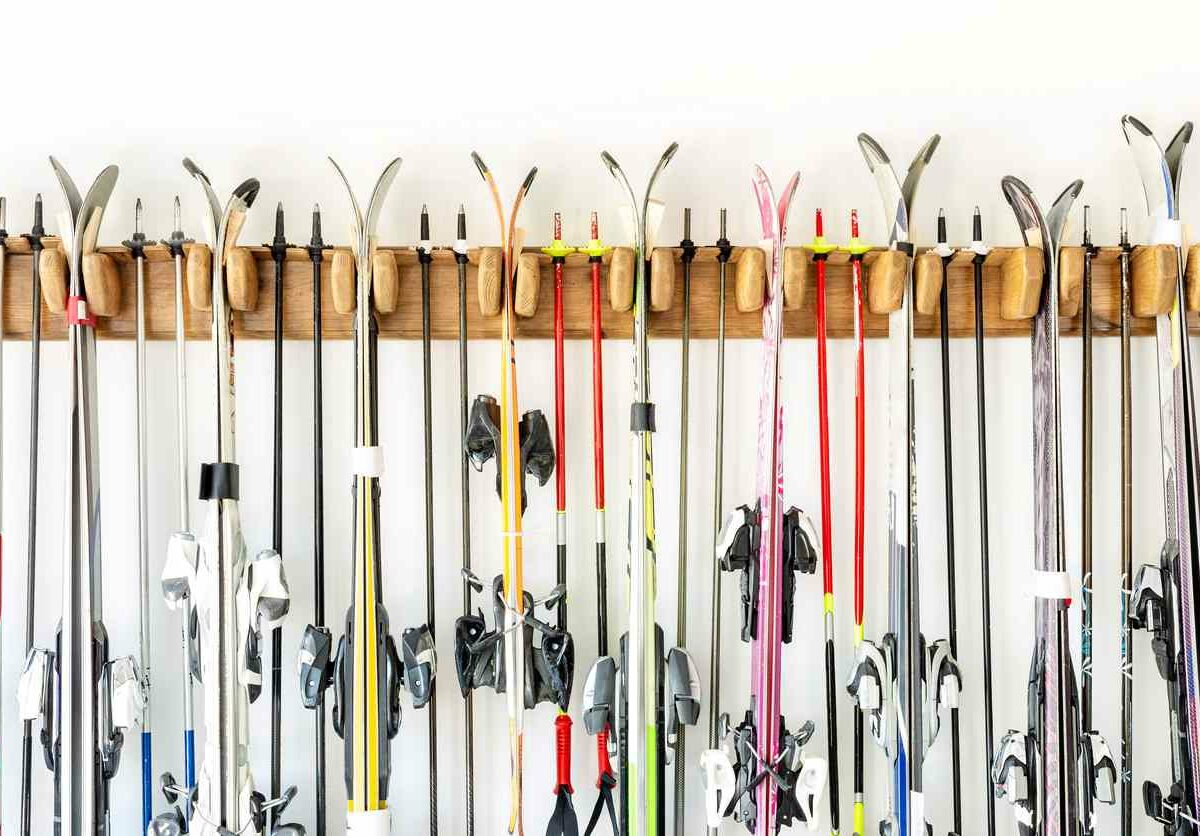 As the offseason for your sport approaches, it's important to find a place to store your sports equipment. Whether you play baseball, golf, or football, storing your gear correctly can ensure it stays in good condition while you wait for the next season. By understanding how to keep your equipment clean, dry, and ready for next year, your equipment will last for years.
Urban Self Storage offers sports equipment storage so you have somewhere convenient to keep your things during the offseason. Putting these items into self storage allows you to free up space in your home or garage for things you need daily.
Steps to Keeping Your Sports Gear in Good Condition
Fortunately, by taking steps to keep your sports equipment in good condition, they can last so you can use them each year.
1. Clean thoroughly.
Before you pack any of your sports equipment, make sure you clean it thoroughly. A thorough clean could include the following:
Wipe down surfaces with mild soap and water.
Remove dirt and mud.
Use a hose on extremely dirty equipment.
Make sure all equipment is completely dry before storing.
While you can clean different sports equipment in different ways, following those steps can help ensure your things will stay clean before you store them for the offseason.
2. Inspect your gear for damage.
Before you store your items, inspect them to ensure there is no damage. Damage or equipment depletion could worsen over time if left untreated. Addressing those issues before putting equipment in storage can help make it more ready when the season starts again.
3. Purchase proper storage items.
By purchasing the proper storage tools, you can make a difference in the preservation of your sports equipment. Sports equipment storage ideas could include:
Equipment bags. Making the investment to purchase a durable and breathable equipment bag specifically made for the sport can help preserve the equipment. For example, just as baseball equipment manufacturers make baseball bags, the same goes for golf equipment manufacturers. Find something that completely covers your equipment.
Racks. Install racks on the side of your storage unit to hang the equipment. Hanging your equipment instead of laying it on the ground can increase the ventilation within the bags. More ventilation can reduce the chances of developing mold or mildew.
Storage shelves. Purchase shelves to put in your storage unit so you can provide each piece of equipment with its own spot. When you purchase the shelves, you won't have to stack your equipment on top of each other. This also helps increase ventilation.
Investing in proper storage equipment can help you save money in the long run because of its ability to preserve your items. Therefore, it's important to choose the proper sports equipment storage solutions to keep your items in the best shape while you wait to use them again.
4. Place your items in a self storage unit.
To ensure you have enough space to properly store your items and give them the ventilation they need, consider renting a self storage unit. At Urban Self Storage, we have sports storage units for you to bring your things.
Recommendations for a storage unit include:
Get climate-controlled storage. Leather baseball gloves or other sports equipment could get ruined if you don't store them in an area with a regulated climate. When you have such valuable gear, it's worth getting a climate-controlled storage unit. These units will maintain the temperature and moisture stability to keep your equipment in optimal condition.
Perform regular maintenance on your equipment. Even when your equipment is in storage, you should continue to check on it and perform maintenance. This could include continuing to clean your items and lubricating zippers or bike chains. By performing regular maintenance, you can prevent issues before they occur.
If you believe your things could withstand the elements, you could consider outdoor sports equipment storage, but to ensure your equipment stays in the best shape possible, we recommend choosing a climate-controlled unit.
Store Your Sports Equipment at Urban self Storage
When you choose a self storage unit at Urban Self Storage, you can expect quality customer service and a secure facility. We understand the investment you make into your sports equipment and don't want anything to happen to it. When you come to our facility, you can meet with our site manager, who will offer knowledgeable and helpful answers to any questions you have.
Contact us today to learn about our available units to store your sports equipment. We offer state-of-the-art security systems, heated and cooled spaces, and packing supplies. Also, at each of our locations, we have easy access to loading and unloading. You can seamlessly transport your sports equipment to your self storage unit with wide aisles and moving equipment.
More From Urban Self Storage