About Urban Self Storage
Launched by a self storage visionary, always ahead of the curve in the self storage industry and constantly changing to make sure its customers have the best experience, Urban Self Storage, Inc. has been around since 1987. Urban Self Storage was founded by Lorin Christean, a member of the Self Storage Association Hall of Fame. Current president Patrick Reilly is a recent Chairman of the Board of the SSA and is considered one of the leaders of the industry. Urban Self Storage has now grown to over 60 facilities in Washington, Oregon, New Mexico and Arizona.
Customer service has always been Priority No.1 at Urban Self Storage and the company strives to be the best in the business. Educating and taking care of customers is a constant, as is providing state-of-the-art security thanks to well-lit buildings, motion sensors and video surveillance. Each facility prides itself on having easy loading and unloading for customers as well as outgoing and knowledgeable on-site managers to help with any self storage questions. Providing moving and packing supplies in all of its facilities, Urban Self Storage has 30-100 different sizes of packing equipment from which to choose. The company can help customers with moving questions and organization. When a customer chooses Urban Self Storage, he or she is getting a top-notch self storage experience from a company that is always looking to find a way to be the best.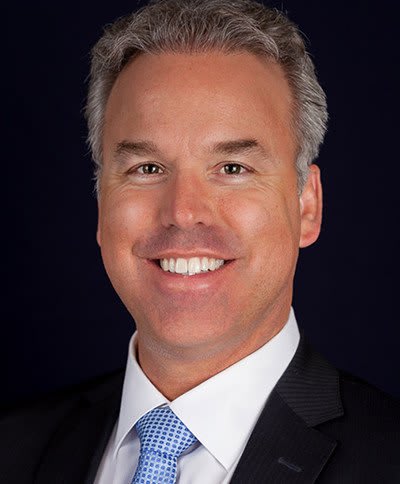 Patrick Reilly
President/CEO of Urban Self Storage, Inc. 
www.UrbanStorage.com a top national self storage operator / owner and president and creator of Urban WORKlofts www.UrbanWORKlofts.com  – both based in Seattle, WA.
Patrick is the past national Self Storage Association (SSA www.selfstorage.org ) treasurer, past SSA secretary, past (2012 & 2013 the only full 2-term chairman in the over 40 year history of the SSA) SSA chairman of the board, SSA national board member, past chair of the SSA conference committee, past-chair of the national AAC (Affiliated Associations Council) for US state self storage associations. He has developed and led many key projects for the SSA including the self storage Data Project with Reis (www.reis.com a leading US real estate market and industry research firm based in NYC), social media platform for the storage industry StorageChat, and many workshop and education events offered at the SSA conferences. Also, Patrick created the International Committee of the SSA and was honored to deliver the keynote at the inaugural Latin American Self Storage Association founder  He is the current president of WA-SSA (the Washington Self Storage Association www.wa-ssa.org) and has served in the different roles on the WA-SSA Board since its formation. He is also responsible for proposing and passing key legislation nationally (as Chair of the SSA Leg/Reg Committee) and in WA and OR for the protection and promotion of the self storage industry. He founded the national Self Storage Institute (SSI) with Ken Nitzberg President/CEO of Devon Storage and Mike Burnam CEO of StorageMart. SSI is an independent, invitation only membership 'think tank' comprised of the nation's top self storage operators and some international self storage operators. SSI is based in Washington DC. He also serves on the SSI executive committee. Patrick was honored to be the first recipient of the SSA's Scanlon Award for outstanding service to the Self Storage Industry. He currently serves on the Self Storage Association Foundation Board of Governors.
Patrick has been a partner at Urban Self Storage, Inc. since 1995 and has extensive experience in the development, market research, business development, security systems design, facility design, operations, and market absorption of over 83 self storage facilities. As a partner and president at Urban Self Storage, he has been responsible for developing successful business and financial models, investment strategies, storage facility site analysis methodologies, self-storage demand analysis programs, and self-storage marketing and operating plans for over 20 years.
Formerly, Patrick worked at Microsoft Corp. his experience and expertise includes program and systems design and analysis, market research, business development, reporting functionality and design, financial analysis, financial transaction processing, reporting, and research for product development. Patrick attended Eastern Washington University – Computer Information Systems (CIS) and Seattle University – Business Administration.
Lorin Christean
Chairman
Lorin Christean is considered one of the pioneers of self storage, a leader who created many of the practices that are considered basic to the industry. He was the founder of Urban Self Storage, Inc. and currently serves as its Chairman. A college graduate of Washington State University where he earned a degree in Education, Christean left a successful insurance business in San Francisco in the early 1970's to join friend Wayne Rembold to do real estate development in the Pacific Northwest. In 1973, Christean developed a self storage facility in Tacoma. While building more self storage facilities (which were traditionally in rural or suburban areas at that time), Christean decided that there needed to be more facilities located in urban environments (thus was born Urban Self Storage). He was one of the first to convert existing facilities in urban areas into self storage facilities. He also helped develop a new skill set for managers, one based upon marketing and customer relations. Christean was selected by the national Self Storage Association (SSA) into its Hall of Fame in 2012. He remains active at Urban Self Storage and also focuses on social issues and charity work.