Self Storage Units in Vancouver
When it comes to selecting your Vancouver self storage unit, what's most important to you? Do you value having a variety of sizes to choose from? Do you prefer a month-to-month rental? Do you have items that would benefit from a heated storage option? At Orchards Center Self Storage we value your needs and preferences. It's important to us to provide you with the self storage experience you deserve in a clean and well-maintained environment. We want you to feel comfortable storing your belongings here and we strive to give you a customer service experience worth sharing.
Orchards Center Self Storage offers storage units in East Vancouver, WA, in a variety of sizes and types. From small closet-sized units perfect for storing seasonal wardrobes, extra toys for the kiddos and rarely used scrapbooking supplies to large units capable of storing the entire contents of a four bedroom house, we have something to meet every storage need. Heated storage units help prevent potential moisture and are great for files and documents, photographs, furniture and more. Easily accessible, drive-up units are available for the ultimate convenience.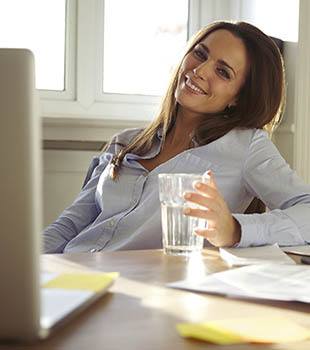 Perks of Self Storage
At Orchards Center Self Storage, we're firm believers in the benefits of self storage. Getting organized with self storage equals less stress and we could all benefit from that. Here are a few of our favorite perks about self storage.
Moving items from your garage to self storage makes room for you to park your car inside and avoid the inevitable Vancouver rainfall
Freeing up space in your home gives you more room to enjoy time with family and friends
Avoid tripping over boxes and underused items
Will you be traveling for a substantial amount of time? Self storage is a great option while you're gone rather than paying rent at an apartment
Month-to-month rentals mean no long-term commitments, so you can rent storage for just as long as you need it