Self Storage Units in Tacoma
At Lake Spanaway Self Storage, we provide self storage units in Tacoma spanning a variety of sizes. From small mailbox rentals all the way up to large RV parking spaces and everything in between - we have the perfect self storage unit to fit your specific needs.
Our self storage facility near Spanaway, WA, features keypad entry and ground floor units with drive-in access. For your convenience, we offer extended access hours from 6am to 10pm daily. Access your storage unit at a time the works with your schedule.
At Lake Spanaway Self Storage, we put our customers first. Our friendly and knowledgeable staff is on-site to help you select the proper size of storage unit in Tacoma. We'll consult you on what exactly you have to store and find the perfect unit within your budget. Our efficient staff can also help you decide what size of moving truck you should rent in order to transport all of your belongings to your new storage unit, or to your new home. We're a full service business and look forward to serving all of your moving and self storage needs.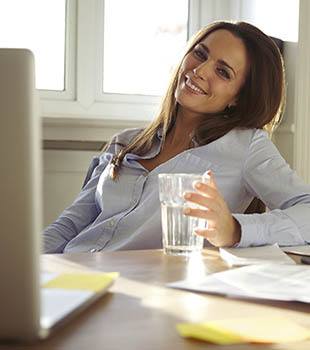 Perks of Self Storage
On the fence about self storage? We're here to convince you of the benefits of self storage and how it can help organize your life and decrease stress. Here are a few of our favorite perks:
Self storage gives you room to breathe. If you're in transition to a new home you'll appreciate the extra space when extra furniture and boxes of unused items are out of the way at our off-site self storage facility.
Do you own a Tacoma area business? We accept commercial deliveries on your behalf, saving you an extra trip to your storage unit.
Is your home for sale? While staging your home for an Open House, store your belongings at Lake Spanaway Self Storage. The extra space in your home will make it more attractive to potential buyers.