Reserve Your Unit
---
Please Call (206) 905-1832 for Availability!
Phase II Features & Amenities
When you drive up to your self storage facility, the last thing you need are tight loading and unloading scenarios. We make a point at Phase II Urban Self Storage @ Rainier Brewery of providing wide drive aisles and hallways that are easy to maneuver. Of course, our managers are on board to help guide you through.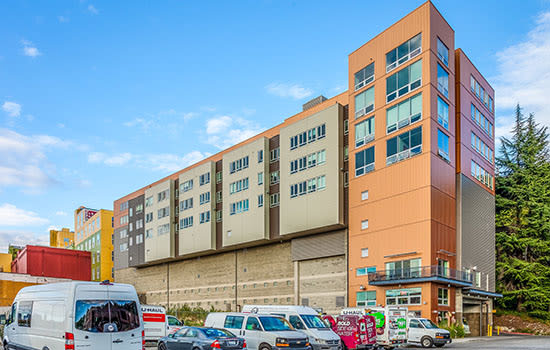 You may have some boxes laying around your house, but are they enough to do the job right? Are they the right sizes? Do you have the right tape to close those boxes securely? Phase II Urban Self Storage provides moving and packing supplies, with at least 30 different sized boxes from which to choose. In addition to a full inventory of supplies, check out the features that make Phase II an excellent solution for your self storage needs:
Convenient Beacon Hill Location
Thoughtful Design
Friendly & Responsive Management
State-of-the-Art Security Systems 
Moving Supplies & Resources
Extensive Selection of Sizes and Storage Units
Large Drivable Covered Loading Area
Easy Access to Storage-Designated Elevators 
Phase II Urban Self Storage @ Rainier Brewery continues our tradition of responsive customer service and superior design for self storage in Seattle. We've expanded our horizons! Contact us to find out more about Phase II availability.