Call to Reserve Your Unit
206-905-1825
---
Please indicate what unit size you are interested in within the message box below.
Phase I Features & Amenities
When you choose to store with Urban Self Storage @ Rainier Brewery in Phase I, you can expect the best customer service in the industry. Our on-site managers are knowledgeable, outgoing and helpful. Ask them any question and they will provide you with an answer. If you have a problem, they will hop to it!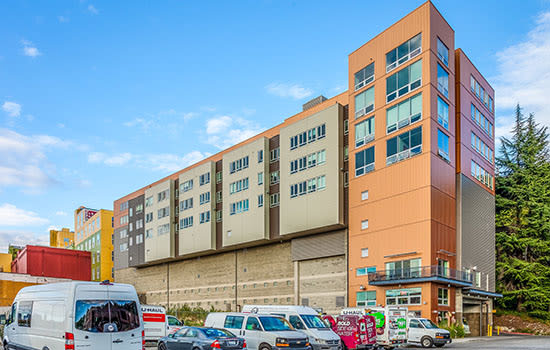 Need some help finding packing equipment? They will help you find just what you need. Questions about how to best pack your self storage unit? Just ask. But customer care goes beyond having helpful managers. Phase I Urban Self Storage @ Rainier Brewery also provides a number of features at our facilities that help separate us from the competition, including:
Easy Accessibility from I-5
Thoughtfully Designed & Maintained
Friendly & Knowledgeable Staff
State-of-the-art Security
Motion Sensors & Video Surveillance
Heated Units to Help Prevent Moisture
Excellent Moving Resources to Help Ease Your Move
A Variety of Different-Sized Storage Units
Multiple Loading Bays
Fantastic location, heated units, and superior management make Phase I an ideal choice for self storage in Seattle, WA.