Truck Rentals
Lake City Mini Storage is an authorized U-Haul dealer, and when it comes to the moving truck rental experience in Seattle, we're second to none. Just as it can be difficult to select the perfect size of storage unit, it can also be confusing to choose a moving truck, as they don't necessarily coincide. Our knowledgeable staff is on-hand to help you gauge how much you have to move and what size of truck you will need to use in order to fit everything.
U-Haul trucks are designed to move individuals and families and make your move easier. High visibility, quality maintenance, air bags, seat belts and 24-hour roadside assistance make U-Haul trucks a safe choice for moving rentals. U-Haul trucks have shorter ramps and lower, wider decks than other moving trucks, which makes loading and unloading an easier process.
Lake City Mini Storage is your one stop shop for all of your moving and self storage needs. Come in to reserve your storage unit in Lake City, purchase locks, boxes and other moving supplies and rent a U-Haul truck all at the same time, in the same place. As a full service business, you will get all of this along with stellar customer service you'll be bragging to your friends about. Let us help you select the right size truck for your move.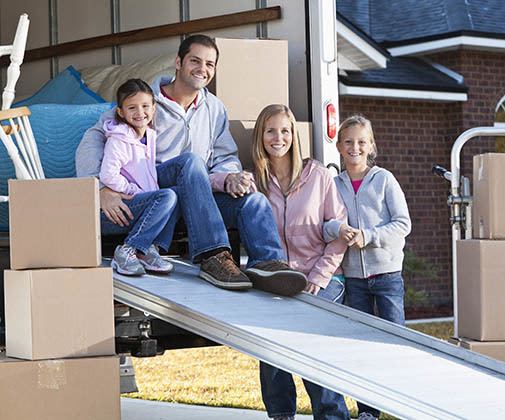 Tips for Packing a Moving Truck
You've picked up your moving truck. Now what? Here are a few suggestions from Lake City Mini Storage about packing your moving truck.
Load Heavy Items First - Not only will you get the brunt of the work out of the way first, but resting large appliances and large furniture against the cab of the truck will provide extra support.
Next Load Long Pieces - Load sofas and other long pieces on end to take up the least amount of space. Load box springs and mattresses along the long sides of the truck, along with bed frames, tables, bookcases and floor lamps.
Fill in the Gaps - Heavy boxes come next, followed by lighter boxes stacked on top. Fill in the gaps with awkward shaped and smaller items. Carefully packed, fragile items go in last.