Truck Rentals
Boxes and packing supplies are important for any move, but the most valuable piece of equipment you will need is a moving truck. That is why it is important to invest in a company that is well known throughout the community for providing quality packing, moving and storage services. At Redmond Self Storage, we are an authorized Penske dealer. We help Marymore Park, Education Hill, Duvall, Sammamish Valley, Downtown Redmond, Overlake and Bear Creek residents get moving.
Penske trucks are unique in their craftsmanship and design. Not only do they feature non-slip wooden floors and translucent roofs with interior lights, they are also easier to drive than their competitors. Automatic transmission, power steering and antilock brakes all serve to offer you a smoother ride. To make your move more enjoyable, our trucks come equipped with air conditioning, AM/FM radio, CD player and MP3 jack. Who else but Penske would offer those perks?
Contact Redmond Self Storage today for more information on our moving truck rentals. Our friendly and professional staff is happy to assess your needs and help you choose the right truck for your next move.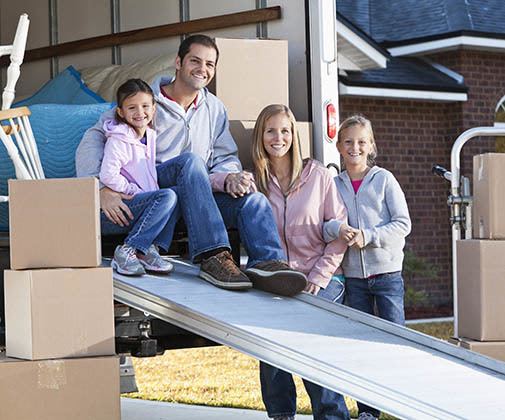 Tips for Packing a Moving Truck
You remember the classic arcade game Tetris, right? Well packing a moving truck is just like that. There are a number of different ways to put it all together, but some strategies are better than others. Here are our tips to help you set a new high score on moving day:
Clearly Label Boxes – Label all sides of your boxes. That way, no matter which direction they are facing, you will know their contents.
Cushion your Belongings – Use bubble wrap, inflatable bags, packing peanuts, newsprint, etc. to cushion your belongings. Protecting them now will save you heartache later.
Keep the Ramp Clear – A wet ramp is a dangerous ramp. Before loading anything into the truck, be sure that the ramp is dry and clear of debris.