Call to Reserve Your Unit
(253) 200-4702
---
Please indicate what unit size you are interested in within the message box below.
Self Storage Units in Puyallup
When your life is in transition and you're seeking a way to get organized, self storage is the best option to help you get there. Moving is stressful and when you use self storage to store extra furniture and boxes while staging your current home for sale, it makes it more attractive to potential buyers. If you're moving to a smaller home, using self storage can be helpful for storing bigger items you may not need in your new place, but want to keep. For businesses looking to expand, but aren't quite ready to grow into a larger location, offsite self storage can be a great option.
Puyallup Mini Storage offers self storage units in Puyallup, WA, in a variety of sizes. From small 5x5 hallway units all the way up to 10x40 outdoor RV parking spots, we have a unit to meet your specific needs. Would an outdoor unit be more convenient for you? We have drive-up options in the following sizes: 5x5, 5x10, 5x15, 10x10, 10x15, 10x20, 10x30. Do you have an oversized truck moving your belongings in? We offer ground floor units with drive up access for your convenience. Units with 11 foot ceilings are also available, so you can utilize even more of the vertical space inside, saving you floor space and money with our custom fit options!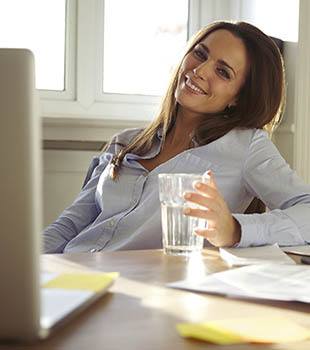 Perks of Self Storage
Are you on the fence about how self storage can help you? Are you sold on self storage, but just trying to find the best facility for your storage requirements? Either way, here are a few perks we're confident will sway your decision making process in favor of Puyallup Mini Storage.
Puyallup Mini Storage is your one stop shop for all of your packing, moving and self storage needs. In addition to providing clean storage units in Puyallup, we also rent U-Haul moving trucks and sell packing and moving supplies like boxes, packaging tape and bubble wrap.
Not only do we offer convenient access hours from 6am - 10pm seven days a week, our office is also open everyday, so members of our knowledgeable staff are on-site and ready to help you with any of your self storage needs.
Keypad access and video surveillance are examples of the precautions our facility takes in order to help protect your storage unit and the belongings you store inside.