Truck Rentals
Are you moving into a storage unit at Puyallup Mini Storage? Are you planning a DIY move across or out of town? No matter what you have to move, or how far, Puyallup Mini Storage is an authorized U-Haul dealer and has moving trucks in a variety of sizes. Not sure what size truck you will need? Our knowledgeable and efficient staff is here to help you select the right size of truck for your moving needs. We'll work with you to gauge how much you have to move, how many trips you're going to want to take, and what moving accessories you might need to get the job done.
Sample of U-Haul truck sizes available:
Pickup trucks and cargo vans - Great for small jobs
10' truck - Studio/apartment
15' truck - Apartment up to 2 bedrooms
17' truck - Home up to 2 bedrooms
20' truck - Home 2-3 bedrooms
24' truck - Home 3-4 bedrooms
26' truck - Home 4+ bedrooms
We recommend making the reservation for your moving truck early. Depending on the time of the week, month or year you are moving, availability could be more scarce. If you're moving during high-traffic times such as weekends, the end of a month, the summer, or the end of a school year, moving truck reservations may be more difficult to secure. Plan ahead so you can get the right size moving truck in Puyallup for your specific requirements.
Contact us today to learn more about U-Haul truck rentals at Puyallup Mini Storage.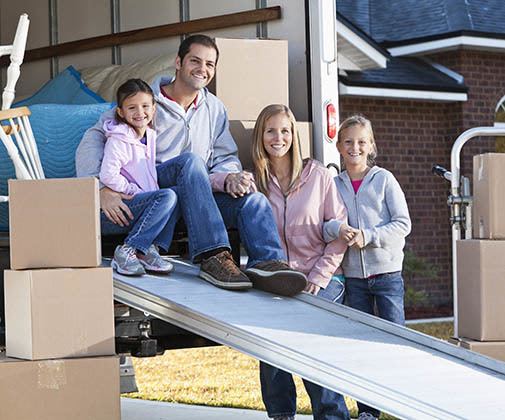 Tips for Packing a Moving Truck
There's packing a moving truck and there's packing a moving truck efficiently. Either way all of your belongings will get from Point A to Point B, but why run the risk of having to make extra trips when you could use all of the available space the first time. Here are a few pointers for packing your moving truck the best way possible.
Stage Heaviest Items First - Appliances, large furniture and other heavy items should be staged and loaded into the truck first and secured to the cab. Centrally balance the weight of all items in the truck.
Pack Boxes in Layers - Not only should boxes be packed with the heaviest items on the bottom and the lightest on top, your boxes themselves should be packed in the moving truck in the same way when stacking. This will avoid the boxes breaking down and shifting during transit.
Don't Lose Personal Items in the Chaos - Pack personal luggage, cell phone chargers, toys for the kids, energizing foods/beverages and other items you see fit with you in the cab of the truck, so they aren't buried deep within the truck when you need them.