Puyallup Community Resources
Welcome to Puyallup! If you're new to the area, we'd like to be among the first to welcome you to our beautiful town. As a caring member of the community, we've gathered a number of helpful resources to get you started on the right foot in Puyallup. Moving can be stressful, so we'd like to ease some of your concerns and make you feel at home in your new community. We can't wait to see you around the neighborhood!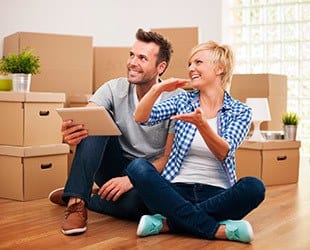 Community Highlights
You're fortunate enough to live in Puyallup, WA, and now that your storage unit is squared away you can get out and enjoy it. If you're someone who lives for the outdoors, thrives on cultural entertainment, or simply enjoys quality time with your family, there's something for everyone here. A few of our favorite Puyallup area activities include:
Shop from locally grown vendors at the Puyallup Farmer's Market
Spend the day enjoying the outdoors at Bradley Lake Park
The Daffodil Festival provides a variety of fun events for the whole family, including the Grand Floral Parade each spring
Catch your favorite bands performing each summer at the nearby White River Amphitheater
Browse the free, year-round exhibits at Arts Downtown Outdoor Gallery in the Pioneer Park Pavilion
Visit the famous Puyallup Fair! Nothing better than an entire town coming alive for countless activities full of fun for the whole family!
Our Community
At Puyallup Mini Storage we are proud to serve the areas of Puyallup, Edgewood, Sumner, Fife, Milton, South Hill, Summit, Meeker, Meridian and Pacific, WA. We offer residential and commercial storage, as well as RV, boat and vehicle storage in a friendly, customer-focused atmosphere. At Puyallup Mini Storage we provide storage designed for peace of mind.