Truck Rentals
U-Haul trucks are known for their quality and reliability in the DIY moving industry. At Emerald Heated Self Storage, we're a proud U-Haul authorized dealer. Our friendly and knowledgeable staff is not only well versed in the ins and outs of storage units, but they can also help you select the perfect moving truck for your specific requirements.
Our selection of vehicles varies depending on availability, but this guide can be used to gauge what size of truck you may need based on what you have to move.
Moving Truck Sizes:
Pickup trucks and cargo vans - Great for small jobs
10' truck - Studio/apartment
15' truck - Apartment up to 2 bedrooms
17' truck - Home up to 2 bedrooms
20' truck - Home 2-3 bedrooms
24' truck - Home 3-4 bedrooms
26' truck - Home 4+ bedrooms
U-Haul trucks have been designed to help move families and make your transition easier. Trucks feature wider, shorter ramps than competitors and low decks, which make packing and loading less difficult. High visibility, quality maintenance, air bags, seat belts and 24-hour roadside assistance make U-Haul trucks a safe choice for moving truck rentals.
Emerald Heated Self Storage it your one stop shop for everything you need for your next move. Reserve a storage unit, rent a U-Haul moving truck, buy packing and moving supplies, all in one convenient location.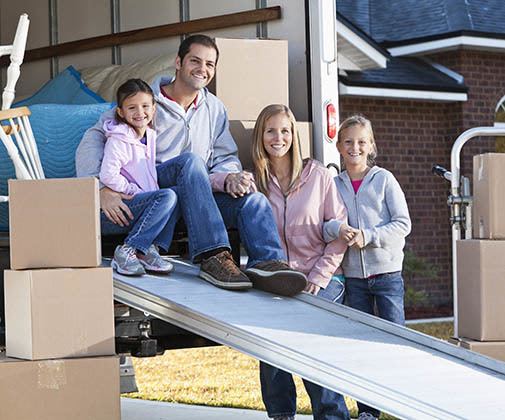 Tip for Packing a Moving Truck
Just like any large project, success stems from preparation. When planning your next move, prepare to pack your moving truck as efficiently as possibly. Here are a few tips to get you started.
Get the Supplies You Need – As simple as it would be to just load everything into your moving truck in one swoop, it's important to be prepared with furniture pads, tarps, a dolly, ropes, straps, leather work gloves and filler items.
Designate Jobs – Ask for help moving from your friends and family. Packing a moving truck isn't a one-person job. Designate some people to stay in the truck to stack and load everything tightly, while others transport items from the house.
Heaviest First – Load the largest, heaviest items such as appliances and furniture, first. Place these items against the cab of the truck and distribute the weight evenly.