Vehicle Storage
Do you have an extra vehicle at your home, but nowhere to park it? At Pacific Storage we offer Poulsbo, Bangor and Keyport, WA, residents reliable vehicle storage at an affordable rate. Our professional and knowledgeable self storage staff is on-site seven days a week to assist you. We are a customer-oriented storage facility. That means we work hard to get you into the right unit to accommodate your specific needs.
There are many reasons for you to store your vehicle, ATV, jet ski or motorcycle at Pacific Storage, and reclaiming space in your driveway or garage is only one of them. Here are three more reasons for you to choose our facility to store your vehicle:
Our facility is monitored by a digital surveillance system. We also require electronic keypad access to enter our grounds.
Pacific Self Storage offers gate access seven days a week, from 6am to 10pm daily.
We are dedicated to ensuring that you have a positive self storage experience.
Contact Pacific Storage for more information on vehicle storage.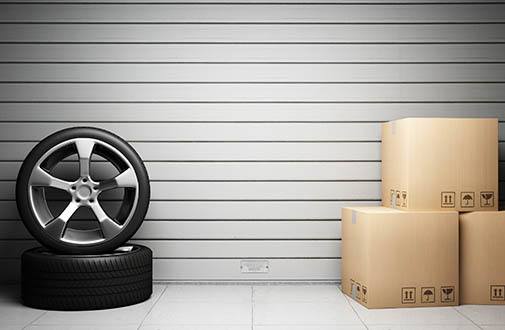 Tips for Storing a Vehicle
Storing your vehicle can help preserve it for the long term, but did you know that there are certain steps you need to take beforehand to ensure its wellbeing?
Protect your car from the elements by storing it inside of your unit or by investing in a weatherproof cover
Change the oil if you plan on storing your vehicle for 30 days or more
Fill 'er up to prevent damage to your fuel tank or any of the seals
Wash your car before storing it – moisture, bird droppings, etc. can damage the finish on your vehicle if left on for too long
Periodically start the car – we recommend once every two weeks