RENT or RESERVE Your Unit
Contact Free Rentals
---
Self Storage Units in Poulsbo
Do you live in Poulsbo, Bangor or Keyport, WA, and need self storage? At Pacific Storage in Poulsbo, WA, we offer the storage space you need to get organized. Our friendly and professional staff is dedicated to your well-being. We offer a number of different sized self storage units for you to choose from, many of which are heated. Our units are ideal for residential, commercial and vehicle storage.
At Pacific Storage, we want to get you into a unit that meets your unique storage requirements. Do you need a self storage facility that offers drive-up access? Or one that accepts deliveries? How about one that is accessible seven days of the week? At Pacific Storage we can accommodate you for these situations and many more. Contact us today for more information on the units we have available.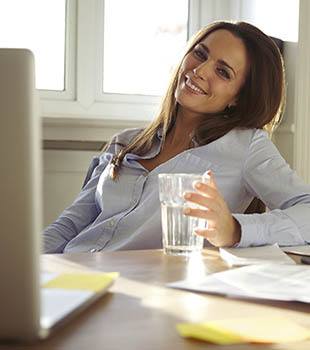 Perks of Self Storage
You know self storage helps you get organized, but did you also know it will help you find peace of mind? At Pacific Storage we provide self storage solutions specially designed for your comfort. Here are just a few perks we offer our customers:
Security Features – Peace of mind is knowing that your belongings have a home at Pacific Storage. Our facility is monitored by an advanced digital surveillance system and electronic gate access is required for entry.
Save Time – Pacific Storage helps you save time on your packing and storage tasks. In addition to residential and commercial self storage, we also rent trucks and sell moving supplies. Store your belongings with us and spend more time doing what you love.
Heated Storage – Why is heated storage important? It helps to protect your belongings from moisture damage that is caused by rapid changes in humidity. Our heated storage units are ideal for storing your old files and documents, photographs and upholstered furniture.