Community Resources
Welcome to Pasco, WA! Many residents flock to the Tri-Cities area for the mild climate, outdoor recreational options, and ample employment opportunities. Whether relocating for work, school, or the pursuit of happiness, you'll find an ideal lifestyle in the Tri-Cities area. At Express Self Storage, we'd like to be the first to welcome you to the neighborhood. We've compiled a list of resources to help you get started in the Pasco area. From signing up for utilities to getting the kids registered for school, you'll find the links you need here.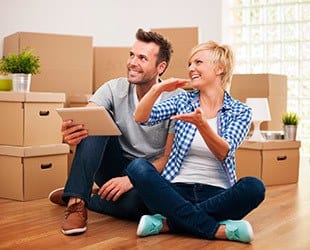 Community Highlights
Pasco and the Tri-Cities area offer residents a wealth of attractions, recreational options, and conveniences in Washington. Now that you've secured a storage unit at Express Self Storage, it's time to explore your new Pacific Northwest home. Here are a few of our favorite community highlights and attractions.
Get in the game - The Tri-Cities area is home to both the Tri-City Americans WHL ice hockey team and the Tri-City Dust Devils, a professional affiliate of the San Diego Padres.
Endless recreational opportunities - What do you like to do outside? Near Pasco you'll be able to hunt, fish, swim, ski, play soccer, go mountain biking, and more.
Vino variety - Located in the heart of Washington wine country, you'll find more than 200 wineries within an hour radius of Tri-Cities. Cheers!
Play golf nearly every day of the year - Whether you're a beginner or seasoned professional, you'll find the perfect golf course to challenge your skill level in Pasco and the Tri-Cities area. The area offers players the choice between ten different golf courses.
Our Community
Conveniently located in the heart of West Pasco, you'll love our friendly and welcoming community. Pasco and the Tri-Cities area offer residents and visitors an unrivaled lifestyle and experience. Express Self Storage serves Pasco and the entire Tri-Cities area with commercial and personal self storage units. We can help you or your business get organized by providing you a clean and well-maintained space to keep your belongings. We place a priority on customer service and do our best to help you find the storage solution that best matches your needs. We look forward to seeing you around the community!