RENT or RESERVE Your Unit
Contact Free Rentals
---
Self Storage Units in Downtown Olympia
Searching for a self storage unit in Olympia, WA, can be an exhausting process. You need a facility that integrates a variety of choices with convenience and affordability. At Quality Self Storage we do just that. We offer a large selection of residential and commercial storage units at competitive prices. Our staff is on-site Monday through Saturday to help you make your choice. Let us show you how easy storage can be.
Quality Self Storage is a heated facility. Heated storage is ideal for individuals and businesses looking to store temperature sensitive items like paperwork, photographs and upholstery. Because we care about your belongings, and your peace of mind, electronic keypad access is required for entry into our building. Access is available all seven days of the week, from 7am to 9pm. Contact us today for more information.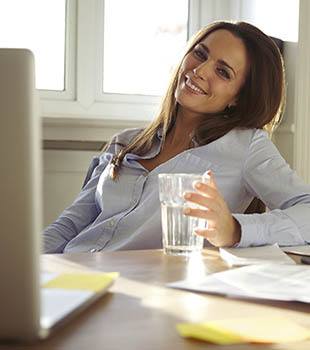 Perks of Self Storage
Self storage can benefit anyone, whether you're relocating, getting organized or just need some extra space in your home or office. No matter what your needs, Quality Self Storage in Olympia, WA, is here to help. Here are a few of the perks we can offer you:
We are conveniently located downtown near the waterfront to serve the communities of South Capitol Neighborhood, Eastside, West Olympia, Johnson Pointe, Lacey, Tumwater, Bay View and the Port of Olympia.
Quality Self Storage is a one stop shop for all of your storage needs – We rent mailboxes and sell packing supplies.
We believe in giving back to those who have given us so much, which is why we offer senior and military discounts. Contact our manager for more details.
At Quality Self Storage, we offer residential and commercial storage solutions that instill peace of mind in our customers. Reserve your Olympia storage unit today and see how storage can help you.