Truck Rentals
Are you looking to rent a moving truck in the Maple Valley area? 4 Corners Self Storage is your one stop shop for all of your packing and moving needs. Reserve a storage unit, buy moving supplies, including boxes, tape, packing peanuts and locks, and rent a moving truck all in one convenient visit to 4 Corners Self Storage.
4 Corners Self Storage is an authorized Penske Truck Rental dealer. We offer trucks in a variety of sizes sure to be able to transport your belongings whether you're moving items into self storage here at 4 Corners, or you're leaving Maple Valley and moving out of town. Contact us today and a member of our knowledgeable staff will assist you in choosing the proper moving truck rental for your specific needs.
Penske trucks are among the newest fleets in the moving industry. Most trucks feature flat floors, which are great for packing all of your belongings without having to worry about maneuvering around intrusive wheel-wells. Translucent roofs and interior lights allow for extra visibility, meaning you can load and unload your truck after dark if you have to. Dual-faced mirrors make for better vision while driving, and anti-lock brakes are included for safer stops.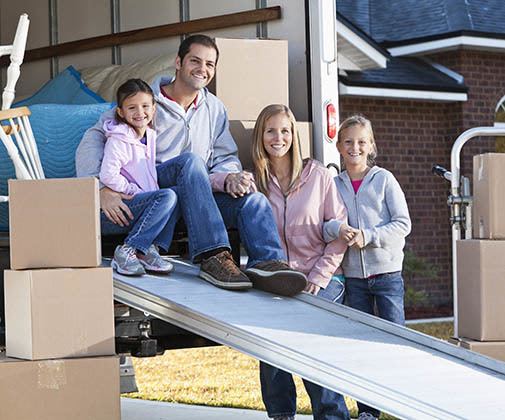 Tips for Packing a Moving Truck
Moving day already? Make sure you're prepared to pack your moving truck in the most efficient way possible when the time comes.
Appliances in First – Move your heaviest items in first, including appliances and furniture. These items should be moved as close to the cab of the truck as possible and centered for weight balance.
Long Items in Next – Pack mattresses and box springs along the sides of the truck. Other long items can go in next length-wise in the truck.
Heavy Boxes Followed by Lighter Boxes – Next you'll pack heavy boxes with lighter boxes on top. You want to pack your truck high and tight, with the items you'll need access to first towards the opening of the truck.