Reserve Your Unit
---
Please Call (253) 336-4598 for Availability!
Self Storage Units in Federal Way
Are you moving and need somewhere to store the contents of your current home while in transition into your new home? Do you own a business undergoing remodel and need a place to store business supplies and furniture until the renovations are done? Would you like to clear some space in your garage by finding an offsite storage space for holiday decorations and extra furniture? No matter what size you need, we have the heated self storage unit in Federal Way to meet your specific requirements.
Heated Storage at the Crossings in Federal Way offers individually alarmed, heated storage units in Federal Way, WA. Our units come in a variety of sizes, sure to fit your needs. Don't know how much storage space you'll need? Our friendly and knowledgeable staff is on-site to assist you in choosing the perfect storage unit. Because we provide storage designed for peace of mind, we work with you to ensure you're getting the right amount of storage for the proper amount of time. We offer month-to-month rentals to ensure you're only paying for self storage you're using.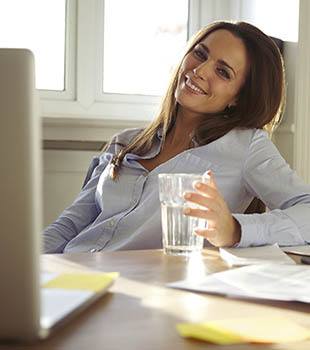 Perks of Self Storage:
When considering self storage, keep these perks in mind. Getting organized at Heated Storage at the Crossings in Federal Way means less stress and less time worrying about where to store your belongings.
With our location in Federal Way, we're centrally located to both Tacoma and Seattle, which means you can take care of errands and enjoy easy access to your self storage unit no matter where you're going or what you have to do with your day.
Gain more space in your home - extra clothing, holiday decor, seasonal sporting equipment, unused furniture, whatever you have taking up space in your home or garage could be moved to self storage. When these items are out of your way it'll give you more room to breath at home.
Are you selling your home? Self storage is a great option to house extra beds, furniture and other space consuming items while you stage your home for sale.
Area businesses use self storage to gain more space in their offices and storefronts. If your business is undergoing renovations or you're seeking space to store excess inventory, self storage lends itself beautifully to the needs of businesses.