Truck Rentals
You already know you have to move, be it to a self storage unit at Heated Storage at the Crossings in Federal Way, or directly into your new home. But do you know how you're going to get all of your belongings there? Or what size truck you will need to transport everything? At Heated Storage at the Crossings in Federal Way, we are an authorized U-Haul dealer and our efficient staff can help you find the perfect sized truck for your specific needs.
U-Haul is a leader in the moving truck rentals business and here are a few reasons why:
All trucks are well maintained and ensured by an equipment verification and inspection program
Safety features include seat belts, air bags and 24/7 roadside assistance
U-Haul trucks have low profile, rounded corners to reduce wind drag and raise fuel economy
All trucks have towing capabilities in case you want to tow a vehicle behind you
Gentle-Ride Suspension ensures a smooth ride for you and your beloved processions
When you're seeking a moving truck rental in Federal Way, WA, look no further than Heated Storage at the Crossings in Federal Way. We'll help you select the right size of truck and ensure you know how to drive it before you leave the property. Contact us today for more information.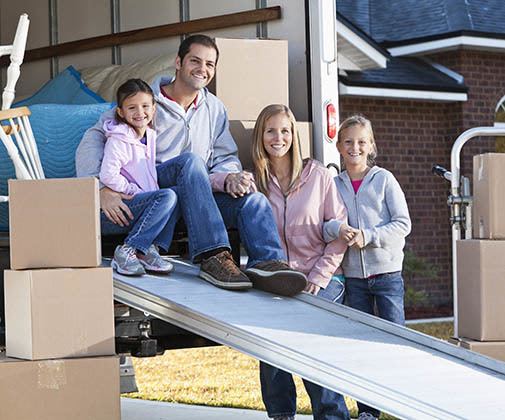 Tips for Packing a Moving Truck
Renting a moving truck is one of the most important factors in your move. It doesn't matter if you're moving into a storage unit at Heated Storage at the Crossings in Federal Way, or moving into a new home out of town - you're still going to have to get your belongings from Point A to Point B. Here are a few tips for packing your moving truck.
Book Early - Plan ahead! Different days of the week, or different weeks of the year may be harder to come by a moving truck, especially at the end of the month, over holiday weekends and during the summer when people move more often. Book farther in advance to ensure you have a truck on moving day.
Consider Logistics - Depending on what you have to move, it may be a good idea to rent a hand truck to help load and unload these heavy duty items. Furniture pads can protect your furniture and your floors while moving.
Bend Your Knees - Moving is already stressful enough as it is without adding a preventable injury. Bend your knees and lift with your legs, not your back, when transporting heavy items.