Truck Rentals
Enumclaw Plateau Heated Storage is your Enumclaw, WA, authorized U-Haul dealer. We've partnered with the industry leader in moving trucks to enhance your experience on moving day. Our friendly and professional staff will work with you to determine how much you have to move and the amount space you will need to do so effectively.
U-Haul moving trucks are specially designed for your convenience. They feature low decks that are easy to load and ramps that are wider and shorter than the nearest competitor. High visibility, Gentle-Ride Suspension and a fuel-economy gauge help to further set these trucks apart. You will also find that all of our moving trucks come equipped with seat belts, air bags and 24-hour roadside assistance.
Moving, whether it is into a new home or a storage unit requires the proper amount of preparation. Let our experienced team help you accomplish your 'to do' list on moving day. Visit us in our office to purchase packing and moving supplies or call us today to reserve your U-Haul truck, van or trailer. At Enumclaw Plateau Heated Storage we offer a one stop shop, making your move less stressful.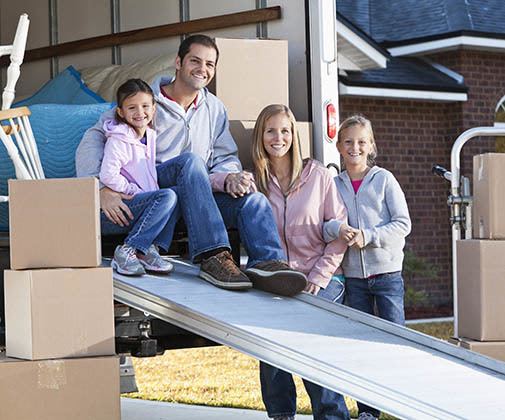 Tips for Packing a Moving Truck
Now that you've reserved your U-Haul moving truck from Enumclaw Plateau Heated Storage, it is time to start planning your move. Here are a few of our tips for packing the truck:
Invest in the Proper Supplies – Boxes, packing peanuts, storage wrap and packaging tape are all an important part of your moving day arsenal. Make sure that you are prepared with the appropriate supplies.
Prepare the Truck – Make sure that the ramp is clear and free of debris. If it or the inside of the truck is wet, dry it off. Consider putting down a tarp to protect your belongings.
Space it Out – Evenly distribute weight throughout the truck - front to back and side to side. Remember, heaviest items go in first, next to the cab.