Truck Rentals
Are you preparing for a move? At Mini Storage Mt. Vernon/Burlington, we can help. As an authorized U-Haul dealer, we rent the industry's most reliable trucks. Not only are our trucks easier to load than the nearest competitor, they are also more fuel efficient. All of our trucks run on unleaded gasoline and feature a fuel-economy gauge to help you save money.
You can expect every U-Haul truck to come equipped with the following:
EZ-Load Ramps®
Gentle-Ride Suspension
Rub Rails on All Sides
Airbags
Seat belts
24-hour Roadside Assistance
At Mini Storage Mt. Vernon/Burlington we are dedicated to providing a positive experience for all of our self storage customers, whether you are renting a truck or leasing a storage unit. We care about your peace of mind. When you need assistance, we're here to help. Our friendly and knowledgeable staff will assess your needs to get the appropriate sized truck for your move.
For more information on truck rentals from Mini Storage Mt. Vernon/Burlington, contact us today.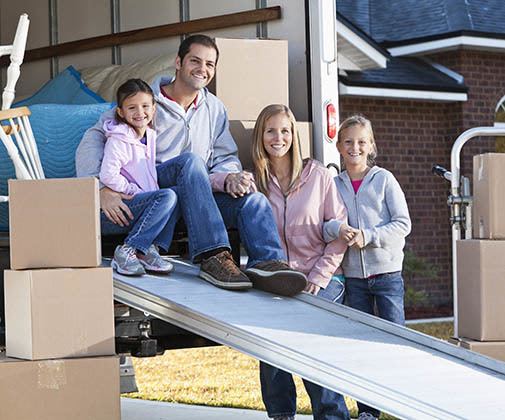 Tips for Packing a Moving Truck
At Mini Storage Mt. Vernon/Burlington we are here to help you through the moving process, from truck rentals to storage and now moving tips. Here are a few of our favorite tips to make moving day easier:
Keep the Ramp Clear – Moving truck ramps can be dangerous when they are wet or covered in debris. Before loading the truck, make sure the ramp is clear and dry.
Load Heaviest Items First – Washers, dryers, refrigerators and other large appliance should be loaded onto the truck first and secured near the cab.
Team-lift Heavy Items – Save your back and lift with your legs. And when the item is heavy, grab a friend and lift together.