RENT or RESERVE Your Unit
Contact Free Rentals
---
Self Storage Units in Blaine
What makes the storage units in Blaine, WA, at A-Z Storage different than our competitors? The value we place in our customers and the benefits they experience because of their choice to rent self storage at A-Z Storage. We provide customer service you'll be eager to share with your friends and family.
A-Z Storage offers self storage units in Blaine in a variety of sizes. Small 5x10 units are perfect for storing rarely used supplies from your scrapbooking or other materials-intensive hobby, as well as seasonal sports equipment, camping gear and more. Larger units can accommodate the entire contents of a four bedroom home or a vehicle. Heated storage units are available, which help prevent unwanted moisture. Consider this type of storage when storing paper items, old photographs, upholstered furniture, among other items.
Our friendly and knowledgeable staff is readily available to answer any and all of your questions about self storage in Blaine, WA. Come in and we'll walk you through the self storage rental experience to help you avoid common pitfalls. We look forward to serving you!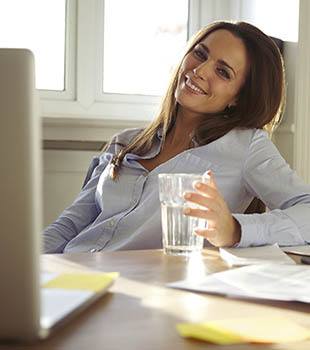 Perks of Self Storage
You're interested in self storage. Maybe you're new in town and need somewhere to store your belongings before your new home is ready. Maybe you own an area business undergoing a remodel. Perhaps you could just use more space in your current home. No matter the reason, A-Z Storage is the ideal choice for self storage in Blaine. Here are a few of our favorite perks:
Access seven days a week means you can get to your belongings at times that work best for your schedule.
Our friendly and professional staff is on-site and ready to assist you with any questions you may have about storage or moving.
Businesses appreciate that we accept commercial deliveries, saving them a trip to their storage unit.
Our facility is fenced, lighted, and guarded by electronic gate access.
Senior, military and Internet discounts make self storage at A-Z Storage even more affordable.