Truck Rentals
When you rent a truck for moving day, you expect that it will be reliable and well taken care of. At Bainbridge Self Storage, we are an authorized U-Haul dealer. U-Haul is the industry leader in moving trucks. This iconic brand is known for quality. Every U-Haul truck is equipped with these features:
EZ-Load Ramp ©
Gentle-Ride Suspension
Fuel Economy Gauge
Seat Belts
Airbags
24/7 Emergency Roadside Assistance
U-Hauls are also among the most spacious moving truck available on the market. Take our 26' rental truck for example. It has 13% more space than the nearest competitor. At Bainbridge Self Storage we know there are two things that are important to our customers: peace of mind and getting a good deal. When you rent a U-Haul moving truck, you get both. Our friendly and professional staff will be happy to assist you in choosing the right truck for your move. Contact us to schedule a consultation or reserve a truck today.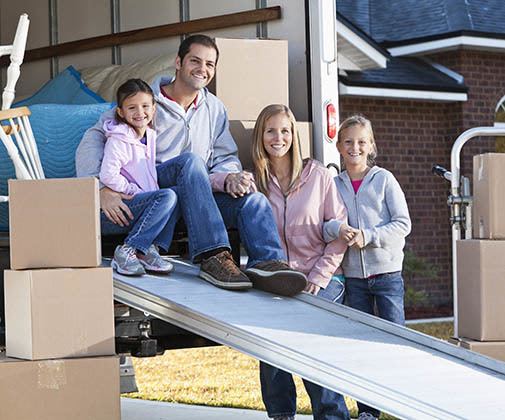 Tips for Packing a Moving Truck
There are a lot of boxes you need to check off your 'to do' list: Lease a storage unit? Check. Reserve a moving truck? Check. Buy the appropriate supplies? Check. Now it is time to make a plan. Here are our tips for loading a moving truck:
A wet ramp is a dangerous ramp – Avoid accidents and injuries by making sure the loading ramp to your moving truck is clean and dry.
Get creative with cushion – Blankets, towels and sheets all work great for providing extra cushion on moving day. Pack them in boxes or use them to wrap up your valuables.
Distribute weight – Objects tend to shift when your moving truck is in motion. If you haven't evenly distributed your belongings through the truck, you may be in for an unpleasant surprise at your final destination.