Self Storage Units in Portland
There is a lot going on in the South Waterfront neighborhood of Portland, OR. Whether you're a faculty member at OHSU or live in one of the Meriwether Towers, self storage should be the last of your worries. At South Waterfront Heated Storage we offer peace of mind, as well as residential and commercial storage solutions. Our facility has been designed with your convenience in mind.
At South Waterfront Heated Storage we have a variety of different sized storage units in Portland, Oregon, available for you to choose from. Our friendly and professional staff is here to assist you in assessing your storage needs so that we can help you make the most informed choice. Make your reservation today and see how self storage can change your life for the better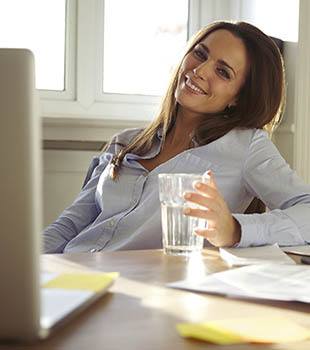 Perks of South Waterfront Self Storage:
Heated Storage – Rain is a good thing, it helps keeps Portland green. But it can also be damaging to stored items. Changes in humidity can lead to moisture in a storage unit. Heated storage helps prevent that.
Security – Peace of mind comes from knowing that your belongings are stored in a facility with strong security features. At South Waterfront Heated Storage we have a state-of-the-art security system including individual door alarms and a personalized keypad access system.
One Stop Shop – When you choose South Waterfront Heated Storage, you are choosing a facility that takes care of its customers from move in to move out. We sell boxes, locks and packing supplies. Our staff will be happy to help you choose the appropriate supplies for your next packing project.
Access – Our facility can be accessed seven days a week, from 7am to 9pm daily. Visit us in our office Sunday through Saturday, from 9am to 6pm.