Vehicle Parking in Portland
Too many vehicles? Not enough parking? Find the space you need to store your extra wheels at South Waterfront Heated Storage. Portland, OR, is the land of adventure and activity. And while you may love your new ATV, RV, or motorcycle, your HOA and neighbors might not appreciate its appearance in the driveway or the curbside parking it takes up. That is why vehicle storage in Portland from South Waterfront Heated Storage is the perfect way to park your adventure fleet when space at home is limited.
If you're looking for parking for your fleet of company cars and trucks, South Waterfront Heated Storage has the solution you need. Businesses appreciate this affordable option to the never-ending need for more space. Regardless of why you need vehicle parking, the spaces available at South Waterfront Heated Storage are here to help you solve your space needs.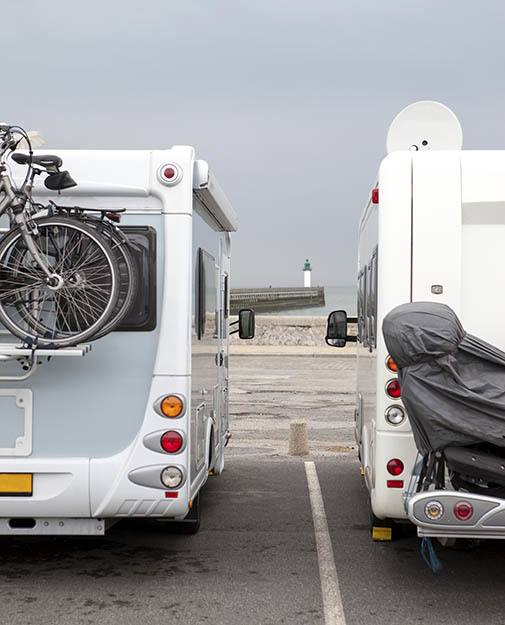 Vehicle Storage Tips
Make the most of your storage experience with these tips from South Waterfront Heated Storage in Portland, Oregon.
Keep it clean. Make sure you clean out your vehicle after every use to prevent smells from building up while the doors are closed.
Make it fresh. A cup of baking soda in the cup holder is a great way to prevent odors.
Cover up. A cover for your vehicle is never a bad idea.
If you're planning to store your vehicle long term, consider these tips as well:
Change the oil and filter
Fill the gas tank with fresh fuel
Inflate the tires to proper pressure levels
Open a window slightly if stored indoors
Use a battery maintainer if the car will be stored for more than a month
Release the parking brake
Lock the doors
Use a car cover for outdoor storage only Contact South Waterfront Heated Storage in Portland, Oregon for more information on vehicle storage.