Truck Rentals
Philomath Self Storage is your one stop shop for all of your moving needs. In addition to renting storage units and selling packing and moving supplies, we are an authorized Penske dealer and reserve a wide variety of moving trucks at our Philomath location.
Moving trucks can be used for many reasons. Are you moving across the country, across the state or just across town? Did you recently buy a large item from a company that doesn't deliver? Have you rented a storage unit from Philomath Self Storage and need to transport your items here? Whatever your need, Philomath Self Storage will help you find the perfect Penske moving truck for your specific needs.
Penske Moving Trucks Features:
Flat floors, which means you won't have to figure out how to pack your items around space-intruding wheel-wells
Non-slip wooden floors that help prevent slipping cargo
Translucent roofs and interior lights mean you'll be able to see what you're doing, even after dark
Dual-faced mirrors make for better vision
Anti-lock brakes are included for safer stops
Penske trucks are among the newest fleets in the industry.
Remember to reserve your moving truck in advance of your move. Certain times of the year, month, or week are prone to higher rental traffic. For example, at the end of the school year and throughout the summer people are more likely to move than in the winter. Weekends can be particularly busy as well as the end of a month when people are most likely to move out of their apartments. Make your reservation early to ensure you get the truck you need if you're moving during these high traffic times.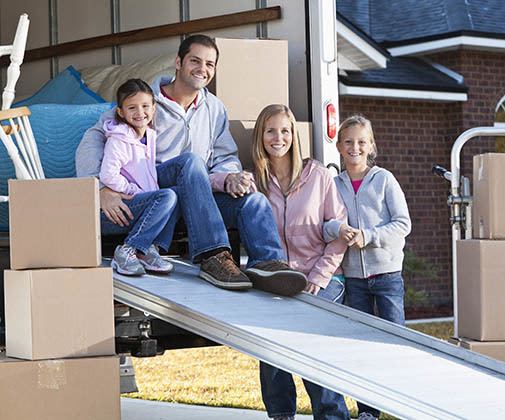 Tips for Packing a Moving Truck
Moving is stressful. And packing may just be the most stressful part. Relieve some of the anxiety you have about moving and packing a moving truck by following these tips for efficiency:
Designate Responsibilities – One to two people should remain on the truck while the others carry items. Having these people on the truck will allow them to stack and load everything in tightly.
Obstacle-free – Make sure the path from the door to the truck is clear of obstacles.
Puzzle Pieces – To avoid shifting during transit, pack items tightly like a jigsaw puzzle. All spaces should be filled to avoid shifting.