Truck Rentals
When seeking an authorized Penske moving truck dealer in Corvallis, OR, look no further than Walnut Blvd Self Storage. Penske trucks are among the newest fleets in the industry and are a reliable choice when it comes to moving truck rentals whether you're moving into a storage unit or to a new home across town, across the state or across the country. We rent moving trucks and are here to assist you in choosing the right one for your specific needs no matter how close or far you're going.
While availability depends on reservations and stock on-hand, these truck rental options are typical of our Penske fleet:
12 foot - Holds 1-2 rooms
16 foot - Holds 2-3 rooms
22 foot - Holds 3-5 rooms
26 foot - Holds 5-7 room
Expect excellent customer service at Walnut Blvd Self Storage. Our friendly and knowledgeable staff is ready to serve your moving and self storage needs. From helping you select the perfect Penske moving truck to assisting you in picking out the perfect boxes and packing supplies for moving, Walnut Blvd Self Storage is your packing and moving headquarters.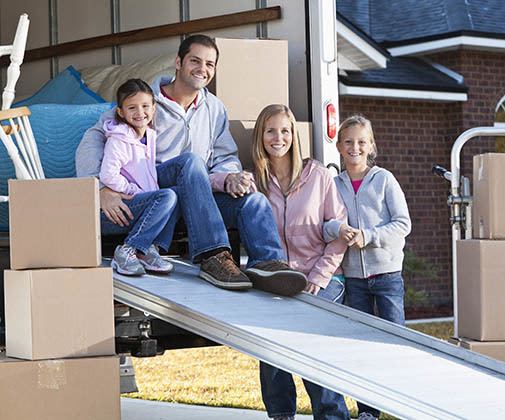 Tips for Packing a Moving Truck
You've reserved a moving truck. Great! Now what? Here are a few tips for preparing and packing a moving truck.
Moving Truck Packing Tips:
Place everything in similar sized moving-grade boxes - this helps maintain the integrity of the load as items are stacked on top of each other
Label all boxes with their contents and/or room destination
Use furniture pads to move furniture so as not to scrape or damage them during the loading and unloading process
Defrost freezers and refrigerators 24-28 hours before loading into the moving truck
Make sure you have an obstacle-free route from the door to the moving truck